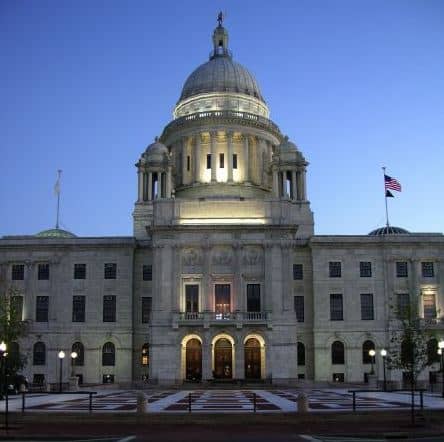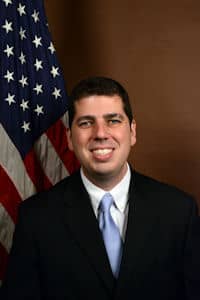 STATE HOUSE — For the second year in a row, Rep. Joseph J. Solomon Jr. (D-Dist. 22, Warwick) has filed legislation to establish a sales tax holiday — this time for the weekend of Aug. 12-13, 2017.
The tax holiday, designed to give local business an economic boost, means no excise or sales taxes would be collected on sales of tangible personal property.
"It's time that we give something back to the people of Rhode Island," said Representative Solomon. "A Rhode Island tax holiday would attract many to the state, and the loss in tax revenue would be made up by the money those people would spend in places such as restaurants and hotels, which would not be tax exempt. This particular weekend in August is the perfect time since it leads up to Victory Day and many people have extra time for shopping."
Solomon's bill, (2017-H 5022) which he introduced on the second day of session Jan. 4, would exempt items below $2,500 from the state's 7-percent sales tax. The holiday would not apply to sales of telecommunications, tobacco products, gas, steam, oil, electricity, motor vehicles or motorboats.
"Massachusetts and Connecticut have hosted a sales tax holiday for years," said Representative Solomon. "I'm tired of seeing people leave the state to purchase goods in Massachusetts. I want to see people from other states coming here to make their retail purchases. This is a perfect concept for a small state like Rhode Island where two separate states are within a short driving distance."
Several states currently have sales tax holidays. Most jurisdictions use the holiday to exempt clothing and back-to-school supplies from sales tax. Since clothing is already sales tax-exempt in Rhode Island, Solomon's legislation would be modeled on the Massachusetts tax holiday, which currently exempts all taxable items below $2,500.
"A sales tax holiday can provide a well needed break for people to buy some necessities," said Representative Solomon. "And it benefits business people by sparking economic activity. We all know that Rhode Island is a difficult place for small business. We've committed ourselves to doing what we can for small business owners. The loss of a weekend of tax revenue would be worth it for the small businesses in this state who continue to struggle."
The legislation, which is cosponsored by Representatives David A. Coughlin Jr. (D-Dist. 60, Pawtucket), Joseph M. McNamara (D-Dist. 19, Warwick, Cranston), Kenneth A. Marshall (D-Dist. 68, Bristol, Warren) and William W. O'Brien (D-Dist. 54, North Providence), has been referred to the House Finance Committee.