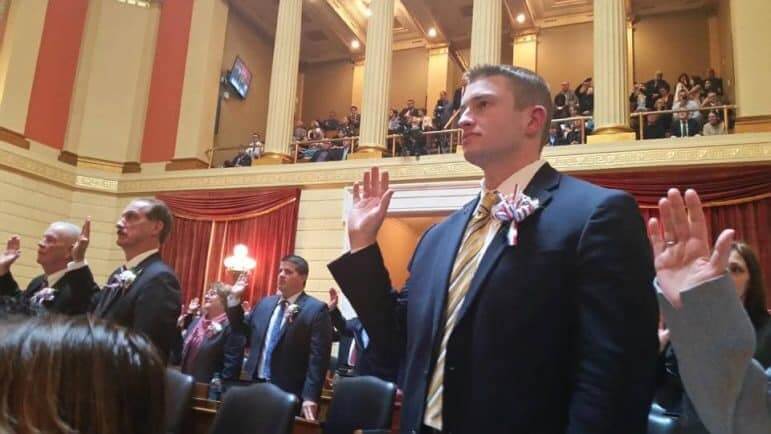 Editor's note: The following information was provided by the Legislative Press and Public Information Bureau.
STATE HOUSE — Rep. Evan Shanley (D-Dist. 24, Warwick) was sworn into office Tuesday, Jan. 3, as the 2017-18 session of the Rhode Island General Assembly convened.
Shanley was one of 12 new members of the House of Representatives who took the oath of office, administered to all 75 House members by Rhode Island Secretary of State Nellie Gorbea.
Shanley graduated from Toll Gate High School in 2005 and earned a bachelor's degree in political science and history from Providence College in 2009. He earned his juris doctor from Catholic University in 2012. He practices law with the firm Gursky/Wiens.
Born Oct. 17, 1986, he and his wife Meredith (Garrity), along with their newborn son Maxwell, reside in Warwick.