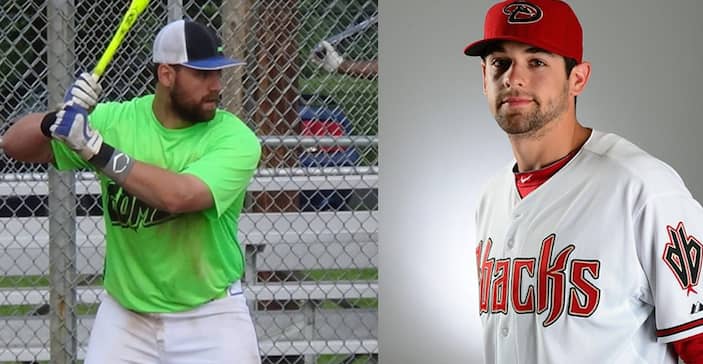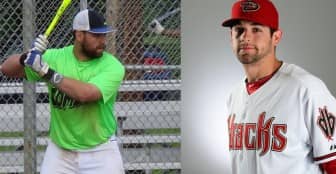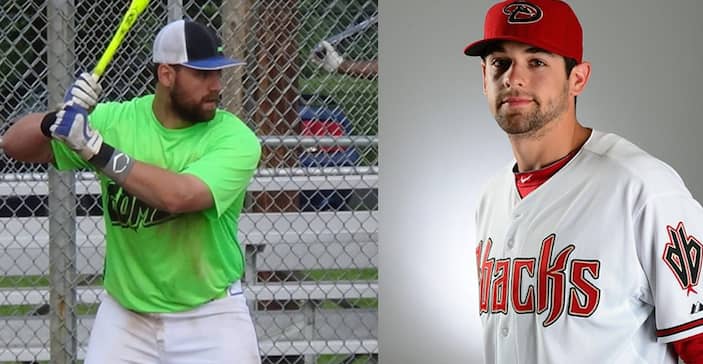 Related stories:
WARWICK, R.I. — Six Warwick men were among 20 indicted Monday on various counts of conspiracy to commit organized criminal gambling and marijuana possession following their arrests in April after an investigation RI Attorney General Peter Kilmartin's office dubbed "Operation Free Roll."
Rhode Island State Police, local police departments, and Kilmartin's office cooperated in the investigation. During the operation, police allege the men were engaged in a multi-million dollar organized criminal gambling conspiracy, which involved taking wagers, setting betting lines, and collecting illegal gambling proceeds. It is alleged the conspirators received a percentage of the gambling debts as payment, in furtherance of the conspiracy.
Among those arrested were two minor league baseball players from Warwick, both coaches for the Extra Innings baseball training facility in the city, and the owner of the Cozy Grill on Warwick Avenue.
The defendants, listed below, are scheduled to be arraigned in Kent County Superior Court on Dec. 9: 
Mark Battista, 39, 400 Narragansett Boulevard, Apt WSTB3, Warwick, RI (K1-2016-0634C)
Conspiracy to commit organized criminal gambling
Organized criminal gambling
Sean Furney, 25, 48 Roosevelt St., Warwick, RI (K1-2016-0634H)
Conspiracy to commit organized criminal gambling
Organized criminal gambling
Lewis Silveira, 51, 154 North St., Warwick, RI (K1-2016-0634I)
Conspiracy to commit organized criminal gambling
Organized criminal gambling
Christopher Costantino, 10 Cedar Pond Drive, Apt 12, Warwick, RI (K1-2016-0634M)
Conspiracy to commit organized criminal gambling
Organized criminal gambling
Jonny Lubo, 45, 111 Wunnegin Circle, Warwick, RI (K1-2016-0634O)
Conspiracy to commit organized criminal gambling
Organized criminal gambling
Louis Scaglione, 25, 12 Epworth Road, Unit 5,  West Warwick, RI (K1-2016-0634J)
Conspiracy to commit organized criminal gambling
Organized criminal gambling
David Disano, 43, 83 West Hill Drive,  Cranston, RI (K1-2016-0634P)
Conspiracy to commit organized criminal gambling
Organized criminal gambling
 Dustin Sears, 41, 40 Braeburn Circle, Cranston, RI (K1-2016-0634Q)
Conspiracy to commit organized criminal gambling
Organized criminal gambling
John Depietro, 42,  39 Prospect Ave.,  South Kingstown, RI (K1-2016-0634R)
Conspiracy to violate the Rhode Island Uniform Controlled Substances Act
Possession of a controlled substance (marijuana) with intent to deliver
Possession of a controlled substance (amphetamine)
Zhen Wu, 32,  125 Pleasant St., Cranston, RI (K1-2016-0634S)
Conspiracy to violate the Rhode Island Uniform Controlled Substances Act
Possession of a controlled substance (marijuana) with intent to deliver
Possession of marijuana over five kilos
Shu Ruan 41, 125 Pleasant St., Cranston, RI (K1-2016-0634T)
Conspiracy to violate the Rhode Island Uniform Controlled Substances Act
Possession of a controlled substance (marijuana) with intent to deliver
Possession of marijuana over five kilos
Jason Pilderian, 39, 25 Talbot Road, Hope, RI (K1-2016-0634N)
Conspiracy to commit organized criminal gambling
Organized criminal gambling
Joseph Cappelli, 39, 58 Firglade Drive, Cranston, RI (K1-2016-0634K)
Conspiracy to commit organized criminal gambling
Organized criminal gambling
Brian Cipolla, 48, 178 Council Rock Road, Cranston, RI (K1-2016-0634L)
Conspiracy to commit organized criminal gambling
Organized criminal gambling
Timothy Moretti, 47, 1710 Phoenix Ave., Cranston, RI (K1-2016-0634D)
Conspiracy to commit organized criminal gambling
Organized criminal gambling
Mark Marinaro, 44,  266 Old County Road,  Smithfield, RI (K1-2016-0634E)
Conspiracy to commit organized criminal gambling
Organized criminal gambling
Joseph Brunelle, 38, 12 Palm St. North Providence, RI (K1-2016-0634F)
Conspiracy to commit organized criminal gambling
Organized criminal gambling
Eric Glaude, 41, 35 Marigold Circle, North Providence, RI (K1-2016-0634G)
Conspiracy to commit organized criminal gambling
Organized criminal gambling
Thomas Pilderian, 45, 55 Pine Ridge Drive, Cranston, RI (K1-2016-0634A)
Conspiracy to commit organized criminal gambling
Organized criminal gambling
James Petrella, 31,  26 Beach Row, Narragansett, RI (K1-2016-0634B)
Conspiracy to commit organized criminal gambling
Organized criminal gambling
Conspiracy to violate the Rhode Island Uniform Controlled Substances Act
Possession of marijuana with intent to deliver
Possession of marijuana over five kilos
Possession of a controlled substance (hydrocodone)