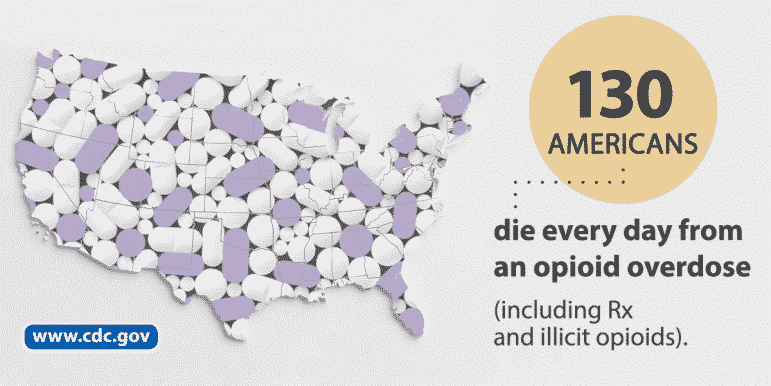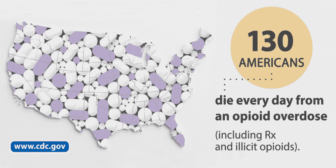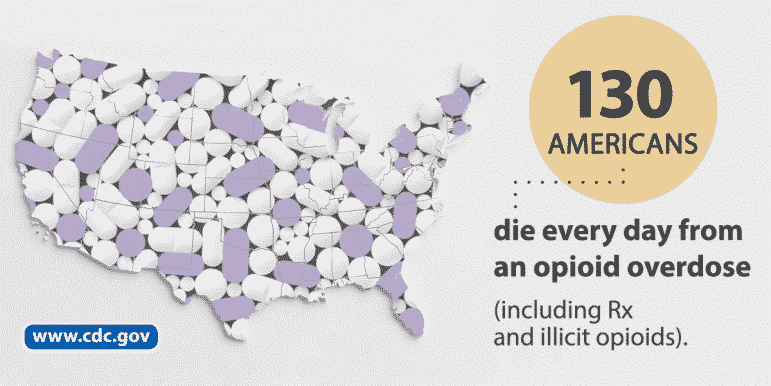 JOHNSTON, RI — As the opioid epidemic logs a spike in statewide overdose deaths, Warwick Post spoke with the staff and a client of the Ocean State Recovery Center about their struggles and addiction counseling efforts.
The number of opioid and non-opioid related overdose deaths statewide have spiked in the last two years. In 2019, the total was 308. In 2020, the number jumped to 384. In 2021, the number was 435. There have been 62 deaths reported in the first three months of 2022, according to as-yet incomplete data from RIDOH.
In Warwick, there were 157 opioid overdose-related EMS runs in 2021. There were 16 overdose fatalities.
On April 6, the Rhode Island Department of Health issued a public health advisory due to increased drug overdose activity in Westerly, Charlestown, Narragansett, New Shoreham, North Kingstown, and South Kingstown.
By comparison, Providence reported 559 opioid overdose-related EMS runs and 47 fatalities. Pawtucket 127 reported opioid overdose-related EMS runs and 12 overdose fatalities. Cranston reported 100 opioid overdose-related EMS runs and 11 overdose fatalities.
At the Providence Center, counselors know the struggles behind those numbers intimately. They have shared their stories below:
CHRIS DORVAL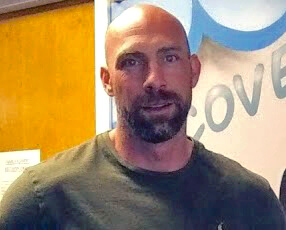 Chris Dorval, the Clinical Director of Ocean State Recovery Center in Johnston, knows how difficult it can be to live with a drug addiction.
Dorval grew up in Massachusetts and had a normal childhood. His experimentation with alcohol and marijuana began when he was 12.
"From there, it just kind of escalated," Dorval recalled. "By the time I was 16, 17, I was using pills daily, smoking marijuana daily, drinking as often as I could. Alcohol and drugs were a solution to a problem I didn't know I had. I felt more engaging, I felt more connected. I felt like all my anxieties and insecurities were taken away. It was a way to connect with people."
At the time, Oxycontin was starting to grow in popularity and became easily available. Dorval started using the drug and became hooked.
"I had always been dependent on drugs but never had that physical dependency," Dorval said. "I always used drugs as way to kind of normalize my life, make myself feel better, treat my anxiety and depression."
For a six-year period, which Dorval refers to as "the darkest time" of his life, he was using and selling drugs. He was later convicted and served time in a state prison.
"I wasn't a criminal by any means. I did criminal things to support my habit," Dorval said, adding that prisons are "the largest mental health and addiction treatment providers in the world."
Once out of prison, Dorval soon found himself getting high again.
"I didn't want to get high, I just didn't know what else to do," Dorval explained.
Less than a year after being released, Dorval was arrested a second time. He knew he was ready to seek help for his addiction.
Dorval spent the next year undergoing inpatient and outpatient treatment.
"Treatment works," Dorval said. "Treatment saved my life."
For the last few years, Dorval has been working to help others struggling with addiction. He felt there was a void in the field.
"Rhode Island is significantly lacking in resources," Dorval said. "I worked as a consultant and I worked in other states all around the country. I saw some addiction treatments which worked and some which didn't work. I tried to take what I learned from everywhere else that was working really well and bring it to Rhode Island."
"Addiction is a disease and it's almost always caused by something else, whether its stress, whether its anxiety, whether its trauma, we all heard of the idea of 'self-medicating'," Dorval continued. "That's how addiction starts. People begin using substances because they work and they work to treat the other underlying issues."
"It's the most rewarding and frustrating job I could possibly imagine," Dorval said of his work at OSRC. "We constantly are fighting against this complex, complicated disease and all of the impacts it has on a person's life, their family, their society, their body, but it's also incredibly rewarding because we get to help people be the people that they wanted to be. We guide people to an opportunity to have the life they always deserved without drugs or alcohol."
DANNY SELIGER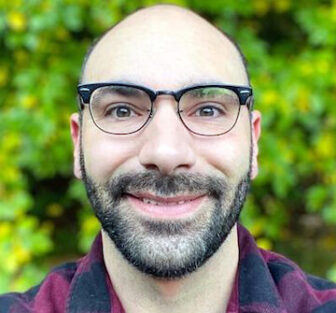 "The first time I remember getting drunk was maybe 10 or 11," said Danny Seliger, also a drug counselor at OSRC. "I stole alcohol at one of my Dad's friend's parties. From 10 years old to about 14 years old, I did as much as I could. I'm what a lot of people call a 'garbagehead', like I just didn't say no, I didn't really have a drug of choice, I did everything."
Seliger took hallucinogenic drugs such as LSD along with amphetamines. He smoked marijuana and drank alcohol. His behavior also changed. He became violent and would steal to get more drugs.
"My disease progressed really quickly," Seliger explained. "Getting high with friends in high school. By the time I was 14, I had been kicked out of a bunch of schools. I got arrested at school. I was kicked out of my house."
Seliger participated in a wilderness program for addicts in Utah in an attempt to get clean and later stayed at a residential treatment program for a year. He later spent time at another treatment facility in Vermont.
"In hindsight, I very much needed that because I was so out of control," Seliger said. "Nothing was able to stop me except for physically removing me (from society)."
Seliger dropped out of high school but later was able to graduate by attending the treatment programs. He later attended college and joined some 12-Step meetings.
"I was able to identify with how they felt. That really dark place, the hopeless place that I was at, I just kind of accepted what was going on as normal," Seliger said.
RACHEL WENCE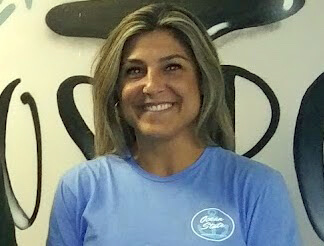 Rachel Wence, who is a case manager at OSRC, had a 10-year battle with drug addiction which began when she was home from college one summer.
Wence recalled using cocaine, crack, and even heroin. She was drinking heavily as well and even drove while under the influence of alcohol.
"I was doing it to survive," Wence explained. "I put myself in dangerous situations. "I was 23. I was young. Not really thinking I had a problem. (I thought) this is what you do when you're young: you party. The day came when I wanted to stop and I couldn't. I had no control over it. I knew I was hurting my friends. I knew I was hurting my family but it wasn't until I was ready that I've gotten sober and I've been (at OSRC) since."
People who are abusing substances find themselves unable to control their addictions, even though they know their actions are negatively impacting their own lives.
"We lose the power of choice. We have no choice after awhile," Wence noted.
Wence, who has been clean and sober for many years, has jumped into addiction counseling.
"It's very rewarding but at the same time it's tough because you know you're not going to save everyone," Wence said, adding the staff and patients at OSRC are a pleasure to be with. "It's more than I could have ever imagined."
MATT
Matt, who requested his last name not be used, came to OSRC a year and half ago to deal with his substance addictions, which included prescription pills, alcohol, crystal meth, and cocaine. He was using drugs on a daily basis, which was having a negative impact on his health and family life.
"It was very difficult for me to admit I had issues," Matt explained. "I didn't have the ability to handle them or correct them."
Matt credits Chris Dorval for helping him to understand why he was abusing drugs and how he could live without them.
"Chris got to know me," Matt said. He customized a program specifically for me. I put all of my faith in Chris Dorval and what he was saying. I look up to the guy. I know his background, I know what he went through, I know what he overcame. I wanted to be like that and he motivated me to be like that. He didn't tell me what to do. He showed me how to figure it out for myself."
Matt said Chris provided him all the "tools" he needed to understand himself. Matt was able to understand why he was engaging in certain behaviors. He also was able to change the way he thinks.
Matt expressed gratitude to the entire OSRC staff for helping him to overcome his addictions.
"I worked with everybody there," he noted. "Chris was my primary therapist. I was a member of his program for close to nine months, where I was going on a daily basis. They have such a variety of staff members who all presented the information in slightly different ways and I think that's important because everyone learns differently. They learn about you. They listen to you. They care about you and they help you learn what you need to learn."
For more information about Ocean State Recovery Center, call 401-443-9071 or email Info@osrecovery.org.