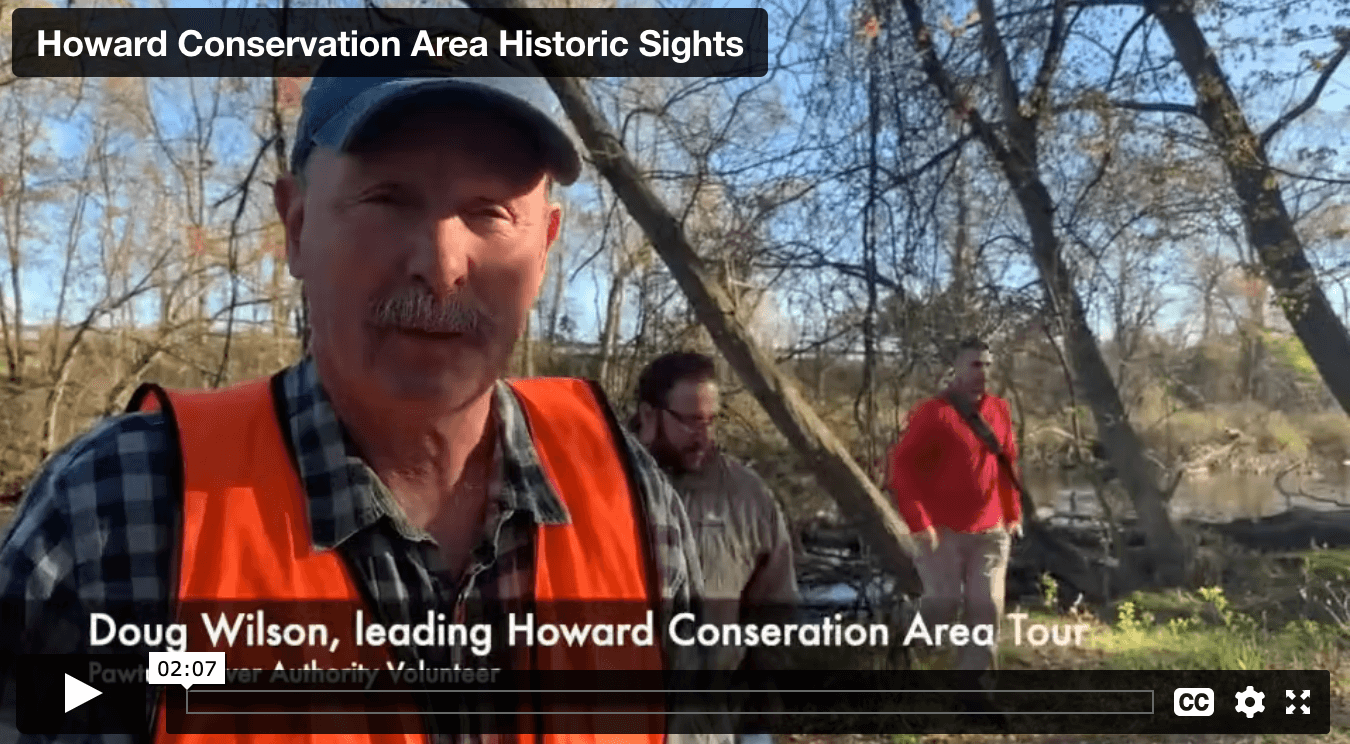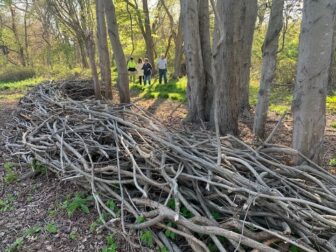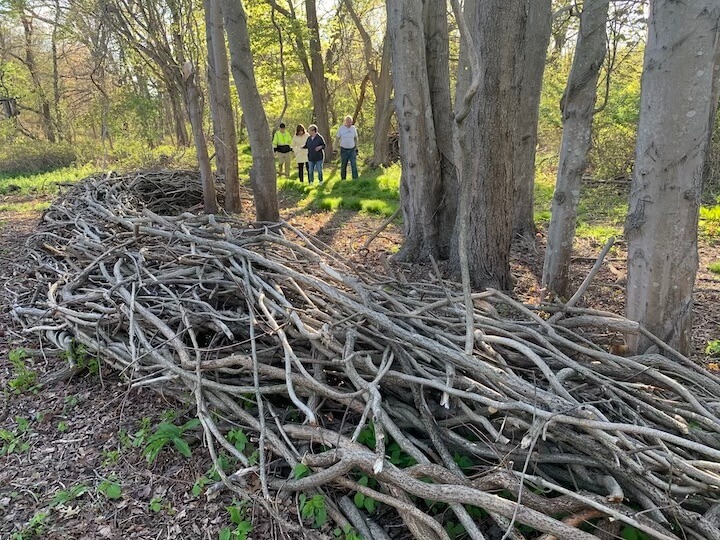 WARWICK, RI — The Pawtuxet River Authority and Watershed Council (PRAWC) kicked off its all-summer 50th anniversary celebration May 10 with a tour of the Howard Conservation Area.
The Pawtuxet River Authority owns the 50-acre parcel spanning the cities of Cranston and Warwick along the Mainstem Pawtuxet River, with public access available from Knight Street, adjacent  to  the Pontiac Canoe Launch. Part of the May tour focused on invasive species that are making life (both for the conservationists and literal wildlife) difficult at the Howard Conservation Area, while another focused on the history of the site.
Throughout the tour, tour leaders pointed out signs of what might have been a vineyard, and a boat haven, as well as an indigent and prisoners' gravesite, and the spot of a one-time ice-harvesting operation.
The tour was the first event in the celebratory Take Five celebration throughout Pawtuxet Valley hosted by the Pawtuxet River Authority this year. The remaining events are:
 July 30: Read by the Water, Meshanticut Pond
September TBD: Art in the Park Event
*Dates dependent on weather conditions
Additional events will be added as we confirm them
The authority is also running a raffle for people who participate in the events during the celebration:
Join Us for the Take Five Outside Challenge: May 1 – Oct 18
Get out in the Pawtuxet River Watershed, enjoy yourself, PLUS maybe win a prize!
1. Register for FREE to help us celebrate our 50th Anniversary (May 1, 1972) (link)
2. Join us for events outside and/or complete any five outings on your own*
3. Check-in online to log each time you complete an outing (check-in link)
4. Log 5 outings by October 18 (Clean Water Act Anniversary), entered into our raffle!**
*Participants must complete a waiver, which will be emailed upon registration.
​             **Prizes are dependent on vendor participation and will be announced after July 1