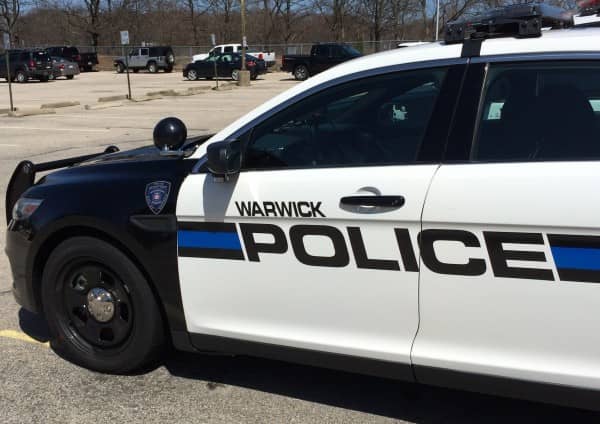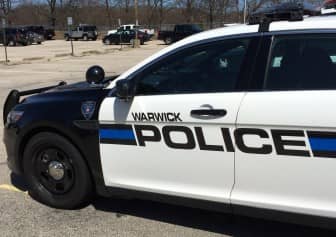 WARWICK, RI — Abel Vargas, 49, was driving his gray 2002 Toyota Camry north on Post Road past Elmwood Avenue May 3 at 5:06 p.m. when a white car struck his driver's side rear bumper, pushing him airborne across three lanes of traffic and onto a patch of rocks before its  driver fled the scene to her Observatory Road Home, where Warwick Police arrested her.
Officer Melissa Pinheiero was called to the scene of the Post Road hit & run, where she found Vargas's Camry atop a pile of rocks in front of 1057 Post Road. Vargas was being helped into a rescue truck by Warwick Firefighters for transport to Kent County Memorial Hospital for treatment after complaining of back and neck injuries, according to police reports.
Witnesses told Pinheiro, and Officer Timothy Tavares when he arrived a short time later, that a woman with blonde hair driving a white car had struck Vargas's car and fled the scene in the direction of Hollywood Avenue.
One witness who was nearby at the time of the crash said that he attempted to wave down the hit and run driver as she attempted to flee the scene, but the driver waved him away and nearly struck him while leaving, according to the report. The witness reported both plates were still secured to the car at the time.
At 30 Observatory Road,  a woman, later identified as Patricia Savasta, 49,  came out of her home to speak with Tavares, appearing extremely emotional and crying, according toTavares's report. She told him that she had fled the scene of the crash after a passerby threatened her. While they were talking, Tavares noticed the rear license plate had been removed from the car. When Vargas asked what had happened to the plate, Savasta told him it had fallen off during the crash. However, a check of the interior turned up the plate under the front right passenger's seat with the screws next to it.
Tavares arrested Savasta, charging her with failing in her duty to stop after a crash, injury resulting, and transported her to Warwick Police Headquarters for processing. She was also charged with operating with a suspended license and no insurance, as well as with no valid registration. She was scheduled for June 1 court date.