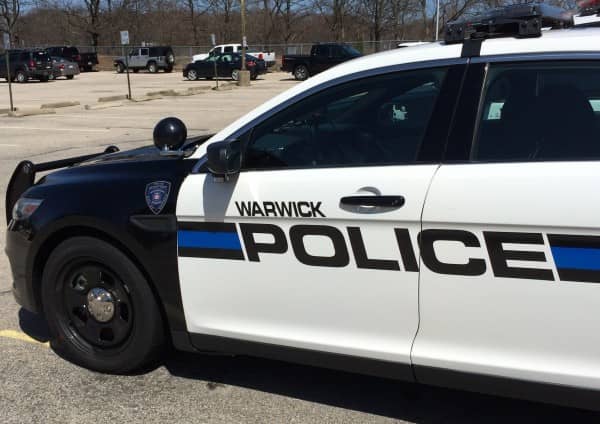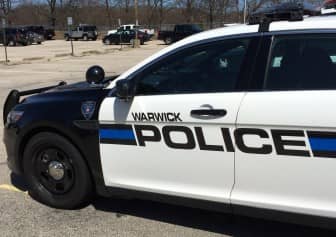 Warwick, RI – Warwick Police reports between Nov. 18 and 22 show a number of car break-ins resulting in thousands of dollars of stolen property.
The following are from publicly available records at Warwick Police Headquarters at 99 Veterans Memorial Highway:
On Nov. 22, at 1:31 p.m., Officer Tammy Mello was called to Marla Court for a report of a vandalized vehicle.
The owner told Mello that the tires on hid two Hondas, a blue 2001 and silver 2001, had been slashed. Two tires on the drivers side had been slashed on the silver car, and all four had been slashed on the blue car overnight. The total damage was estimated at $750.
On Nov. 21 at 9:50 p.m., Officer Sokphannareth Chea was called to Texas Roadhouse Restaurant at 12o0 Quaker Lane for a report of larceny from a vehicle.
The owner said she had returned from dinner to her car after two hours to find her Coach bag had been taken from the silver 2010 Mazda.  No sign of the bag was found.
On Nov. 24,  the woman said Providence Police had called her to tell her they'd located the bag in a trash bin. She also learned that her ATM card had been used twice, at City Gas, 253 Elmwood Ave., Providence,for $140 and $100.
On Nov. 20 at 7:31 p.m. a thief smashed out the back window of a car at Meritage Restaurant at 5454 Post Road, taking a black bag worth $100, a pair of glasses worth $100 and business files.
On Nov. 19 at 5:18 a.m., a guest at Extended Stay America at Metro Center Boulevard reported the rear driver's side window of his 2001 silver Buick LeSabre had been smashed, and a new 50 inch Vizio TV worth $549.99 and Kitchen Aid mixer worth $303 had been taken from it.
On Nov. 19 at 7:21 a.m., a guest at the Marriott Residence Inn at 500 Kilvert St. reported his 2013 gray Honda Accord had been broken into. Stolen from the car were an IMac laptop worth $800, a Canon GPS worth $400, and a pair of Versace eyeglasses worth $300.
On Nov. 19 at 8:19 a.m., a guest at Hampton Inn at 2100 Post Road reported the back window of her greay 2015 Hyundai had been smashed, and her $1,600 HP laptop had been taken from the car.
On Nov. 18 at 3:31 p.m., a patron of Planet Fitness at 1222 Warwick Ave. reported his driver's side door and window of his 1999 Chevy S-10 had been smashed between 2 and 4 p.m., and $40 in cash, as well as a $450 Samsung Galaxy S4 had been taken from the car.