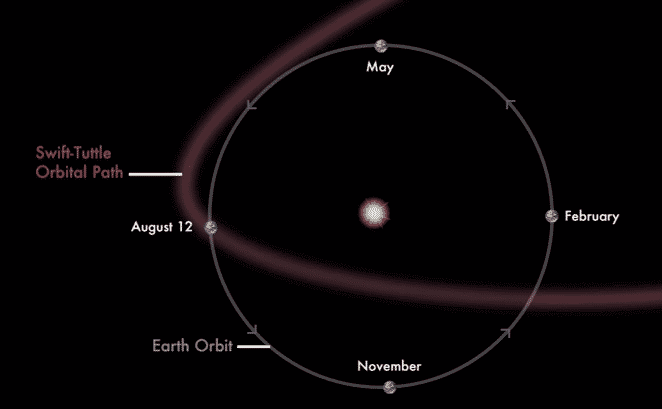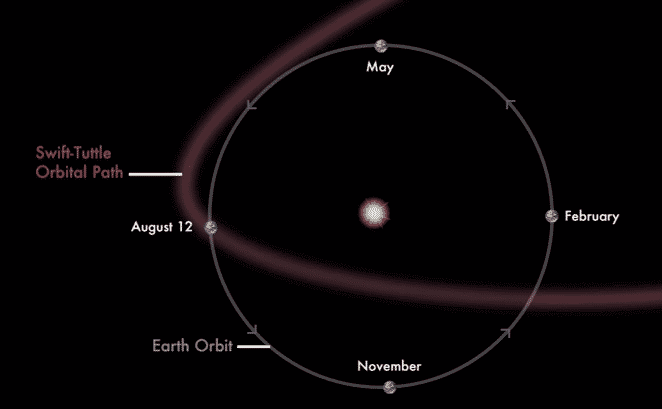 The Perseids Meteor Shower, billed as the best summertime night sky event, is back as Earth hurtles through the debris left by Comet Swift-Tuttle each August, but RI weather this weekend isn't cooperating.
Intrepid sky-gazers can now see some Perseid meteor showers as the planet begins to pass through the comet's trail, NASA reports, though the peak is expected in mid-August. Chances of seeing meteors as Earth passes the comet's path started July 14, and should remain visible to lucky night owls and early risers till Aug. 24. The effort to stay up late or rise early is often worth it, as the Perseids are known for plentiful (50-100 per hour) very fast and bright meteors, often leaving long "wakes" of light and color behind them as they streak through Earth's atmosphere.
Perseids Planning 101: Tut-tut
If you find yourself quoting Christopher Robin while assessing the weather, your meteor-shower prospects aren't great. At best, showers earlier in the day will make a damp outing if the skies clear enough for you to get a glimpse of meteors burning through the sky. But that's unlikely, since rainy weather will probably come with overcast or at least partly cloudy skies.
This weekend in Rhode Island will likely be a wash for eager Perseid watchers – there's rain and fog forecast well through Monday. In fact, the next sunny day isn't predicted by the National Weather Service till Thursday.
Where, When, to Watch the Perseids
Interested meteor watchers should focus their viewing between midnight and dawn, and get as far away from city and town lights as possible. Ninigret Park, home to the Frosty Drew Observatory, (the best spot in the state for stargazing with the least light pollution within the borders), is considered the best spot for stargazing.
Where to view:
Frosty Drew Observatory 61 Park Ln, Charlestown, RI (There is no official viewing scheduled for Saturday or Sunday night.)
Any spot far from city/town lights. The farther you get from town, the better your view will be.