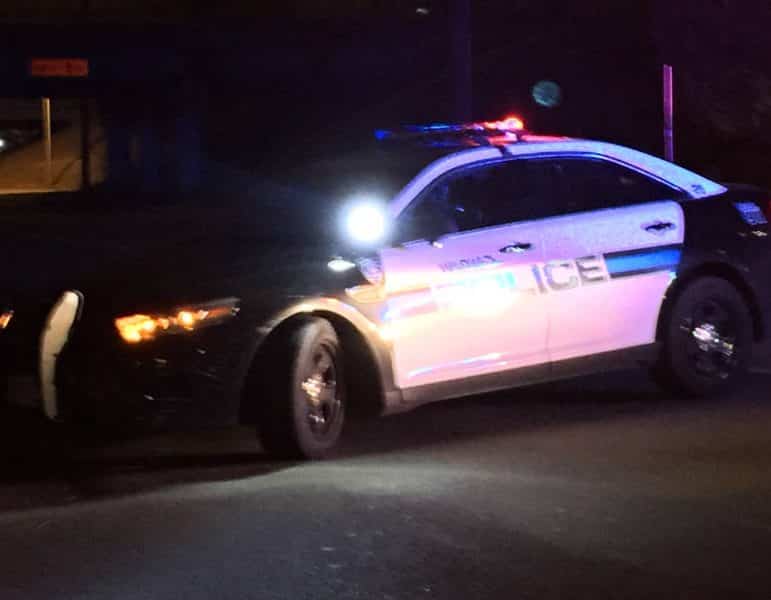 Editor's note: An earlier version of this story reported the vehicle involved in this incident left the scene. In fact, police interviewed the driver of the minivan and are seeking drivers of additional vehicles which may also have struck the man and traveled away unknowingly after.
UPDATE: 11 p.m. — Warwick Police were called to the area of 139 Jefferson Boulevard at about 6:59 p.m. Thursday night for a pedestrian struck and killed by a minivan, and are seeking additional drivers who may have also unknowingly struck the victim.
At the scene, officers located an adult man who had been struck by the minivan as it was driving south on Jefferson Blvd. while he was crossing headed east across the roadway.
"Unfortunately, the pedestrian who was struck by the vehicle succumbed to his injuries and was deceased at the scene," said Capt. Rick Rathbun in a release sent to media Thursday night.
The name of the victim is being withheld at this time pending notification of his next of kin.
The Warwick Police Traffic Division Accident Reconstruction Unit responded to the scene and have begun an investigation into the facts and circumstances surrounding the crash. The preliminary investigation revealed that drugs and alcohol, along with texting / cell phone use were not factors in the collision on the part of the minivan's driver, Rathbun said.
The police are seeking the public's help in identifying additional vehicles that were traveling north on Jefferson Blvd. towards I-95 and may have also struck the victim.
It is possible that any additional cars involved in the accident may not have known the victim had been hit or was in the roadway. Any other involved drivers or witnesses to the accident that can provide more info to investigators are asked to contact the Warwick Police Traffic Unit at 401-468-4343.
8:11 p.m.: WARWICK, R.I. — A pedestrian was struck and killed on Jefferson Boulevard at Lincoln Avenue this evening at about 7 p.m., according to police scanner reports.
The WPD Accident Reconstruction Team and BCI have been called to the scene, according to scanner reports.
Warwick Post will add to this report as more information becomes available.