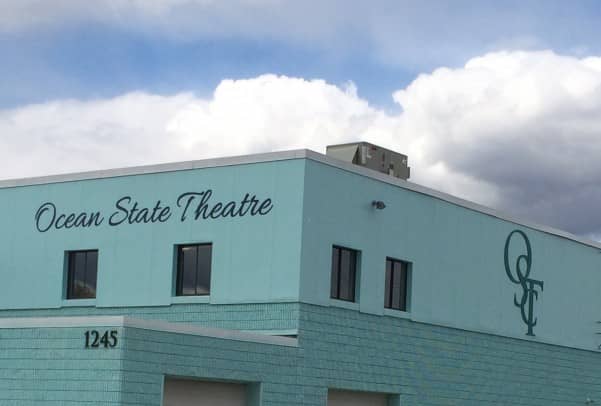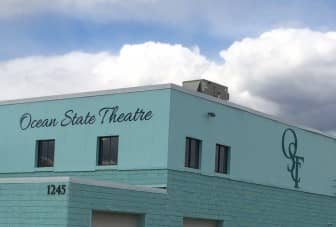 WARWICK, R.I. — Ocean State Theatre Company invites children and adults of all ages to visit their 1245 Jefferson Blvd. location for complimentary cookies, hot chocolate and coffee, and a picture taken with Santa on Sunday, Dec. 18 from 3 – 4:30 p.m.
The event is free, however Ocean State Theatre Company will be accepting food donations to benefit the Rhode Island Community Food Bank, which will be bringing their annual fundraiser, Sing Away Hunger, to the theatre on Feb. 4, 2017. Those bringing a food donation on Sunday, Dec. 18, will be rewarded with a special coupon from Ocean State Theatre Company to use for a future production.
Those participating in the food drive are encouraged to bring healthy, nutritious food that is in good condition and "in date." (Foods six months past their expiration cannot be accepted.)  Boxed cereals and baby formula are welcome if unopened and within date code, however homemade products and glass jars of baby food cannot be accepted. Suggested donations include peanut butter, cans of tuna fish, canned and dried beans, canned soups and stews, canned fruits and vegetables, breakfast cereals, whole wheat pasta, brown rice, boxed macaroni and cheese, granola bars, tomato sauce and extra virgin olive oil.
For more holiday fun, families are invited to attend one of OSTC's performances of White Christmas before or after their visit with Santa. Performances on Sunday, Dec. 18 are scheduled for noon and 5 p.m.
Santa Claus will be at Ocean State Theatre on Sunday, Dec. 18 from 3– 4:30 p.m. The theatre is located at 1245 Jefferson Blvd., Warwick, RI. Gift certificates and tickets for Irving Berlin's White Christmas, as well as all productions being presented as part of Ocean State Theatre Company's 2016-17 Season are on sale at the box office Monday through Friday from 12 noon – 6 p.m., Saturdays from noon – 4 p.m., and up until curtain on performance days. Tickets are also available online 24 hours a day at www.OceanStateTheatre.org and via telephone during normal box office hours by calling (401) 921-6800.