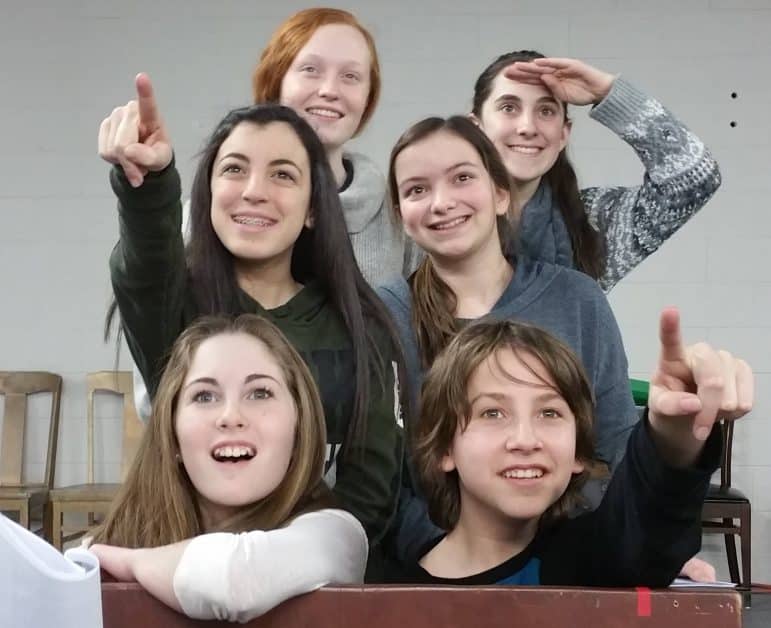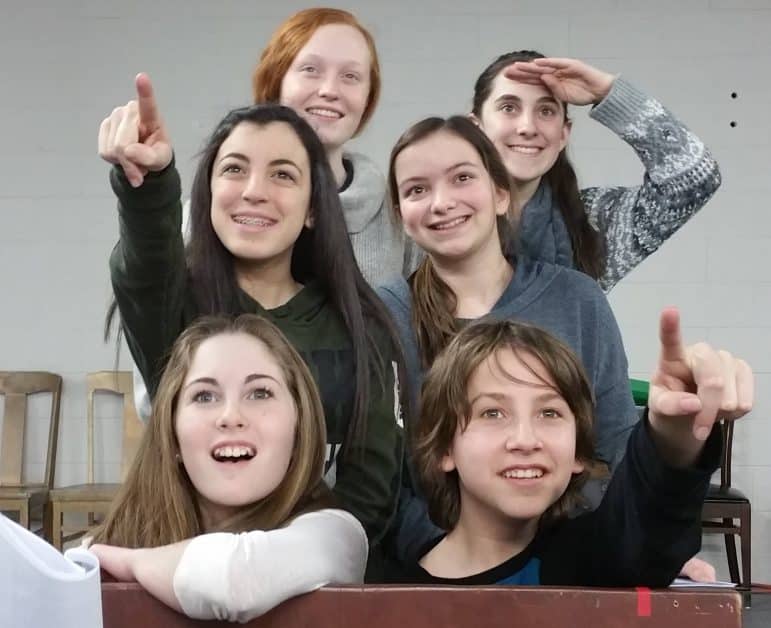 Warwick, RI — "James and the Giant Peach" comes to Ocean State Theatre for one performance Saturday, March 5, at 11 a.m., and OSTC's 2015-16 OSTeenCo. is really throwing themselves into the set for this one.
OSTeenCo., created to provide an opportunity for teen actors to experience professional theatre, will use new storytelling techniques to lend hilarious life to Roald Dahl's popular children's novel that reveals the wickedness of some, the goodness of others, and the indecision encountered by many, when they are faced with crises, according to a release from the theater announcing the show.
The teen cast will use a Treteau, a small, portable stage, and movement exercises developed by French mime and movement master Jacques LeCoq, relying on their own bodies and small objects to create their stage set.
Though the text comes from an existing story, the physical staging, choreography, and songs in the production have been generated from collaborative exercises of the cast and director through a process called "devising," which came into prominence on the Broadway stage with such shows as the Tony® Award-winning The 25th Annual Putnam County Spelling Bee, War Horse, The Curious Incident of the Dog in the Nighttime and Peter and the Star Catcher.
Directed by OSTC's Director of Educational Programming and Community Outreach, Jason Loete, the creative, family-friendly musical features the talents of the 2015-16 OSTeenCo, which includes Connor Buonaccorsi of Cranston, Kate Fitzgerald, Abigail McMahon, Lily McMahon and Emma Senerchia, of Warwick, Alexander LeBlanc, Victoria LeBlanc of East Greenwich, Tim Fine and Alison Miccolis of North Kingstown.
The theatre is located at 1245 Jefferson Boulevard, Warwick, RI. Single tickets are $10.00 each with packages of three Family Fun Fest shows or more for $8.00 per ticket.