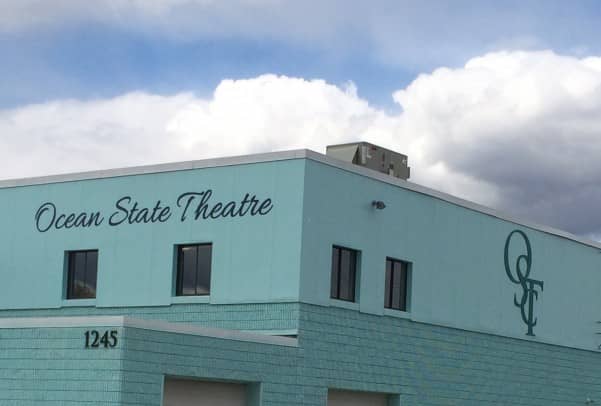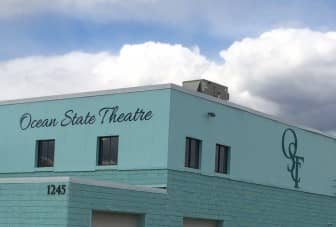 WARWICK, RI – Ocean State Theatre Company (OSTC), has announced the schedule for its 2016-17 Cabaret Club, hosted by Rhode Island's Ida Zecco in the venue's lobby, featuring live accompaniment and an open mic segment.
"We are thrilled that the Cabaret Club has become so popular," said Amiee Turner, Producing Artistic Director of Ocean State Theatre Company. "One of OSTC's goals, since moving to Warwick, has been to 'fill the void,' and after only a few months, last season, we found ourselves having to purchase additional tables and chairs, on two separate occasions, in order to increase the capacity and meet the demand."
Hosted by Rhode Island's own Ida Zecco, the Ocean State Theatre lobby will be transformed into the OSTC Cabaret Club and will welcome a guest artist each month for an hour of professional cabaret entertainment and an hour of open mic, which will be open to any cabaret artist, seasoned or new, giving them the opportunity to perform in a live audience setting. (An accompanist will be provided. Performers must bring music in the correct key.)
A native Rhode Islander, Zecco is a one-woman performance artist who combines music, theater and stand-up comedy. Her unique storytelling offers down-home humor with heart-felt narrative. Boston audiences will recognize her from her roles as Barbara DeMarco, Mrs. Shubert, and Sgt. Mikey Thomas in Shear Madness at the Charles Playhouse. Other local performance venues include Jordan Hall, Regattabar, Scullers Jazz Club, Stoneham Theatre, Providence Performing Arts Center, Columbus Theatre, and in NYC: Carnegie Hall, Alice Tully Hall, Danny's Skylight Room, The Duplex Cabaret Theatre, Town Hall, and numerous stages and opera houses throughout the world, particularly in Europe and Asia.
House pianist Jim Rice, of New York, is an accomplished and diverse music director, arranger, and pianist of many styles. He has performed in hundreds of theaters and concert halls throughout Europe and in every state exceptHawaii. Abroad, Jim has been the musical conductor for the European-Broadway tour of Ken Hill's Phantom of the Opera, as well as pianist for the Broadway production of Grease in Zurich. He has also toured nationally with Man of La Mancha and Camelot.
OSTC's 2016-17 Cabaret Club will feature the following performers and pianists:
September 13 – Pat Mitchell with Jim Rice on piano
October 11 – Brennan Srisirikul with Jim Rice on piano
November 15 – Wayne Patenaude with Diane Gualtieri on piano
December 13 – TBA with Jim Rice on piano
January 10 – Colleen Powers with Jim Rice on piano
February 14 – Danny Sullivan – accompanist TBA
March 14 – Bonnie MacLeod – with Bonnie MacLeod on piano
April 11 – Jason Hersom with Jim Rice on piano
May 9 – Rod Ferguson with Brian Patton on piano