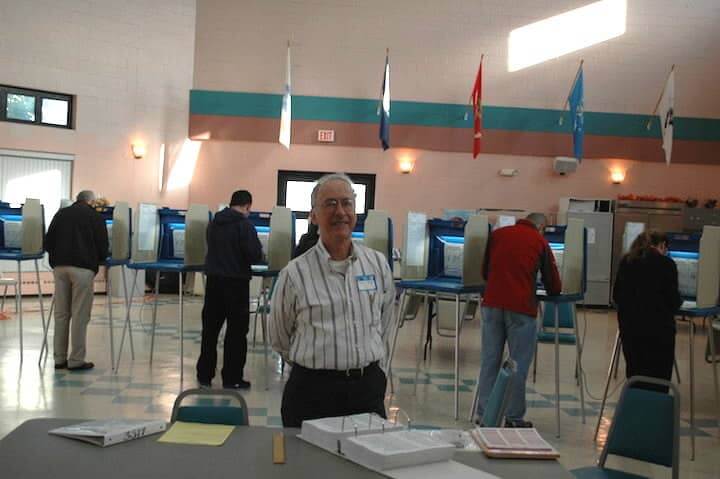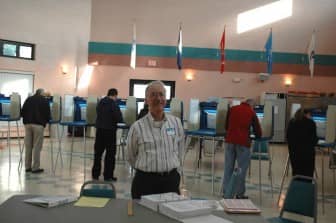 Warwick, RI – Officials reported voting was running smoothly for the 2014 election in the City, with anecdotal reports of average turnout and low candidate presence at the polls.
At three Ward 2 polling places, Norwood School, Aldrich Jr. High and Pilgrim Senior Center, few candidate volunteers greeted voters in the early voting hours.
In fact, only incumbent State Senate candidate Erin P. Lynch had volunteers waiting to greet voters in Ward 2, and only at Norwood and Aldrich.
"This morning seemed fairly busy," said Lynch supporter Shelagh McCahey at about 8:30 a.m.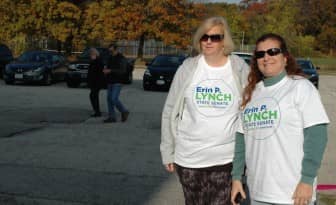 At Aldrich, Lynch volunteers Tracey Knox and Kim  Seebeck reported slow turnout at about 8:45 a.m.
Inside Pilgrim Senior Center, polling official Chris Tanguay, supporting eight polling places in the city, reported smooth voting and steady turnout.
Donna McDonald, director of elections at the Board of Canvassers, said she had also noticed not many volunteers outside polling places early in the day in the southern parts of the city.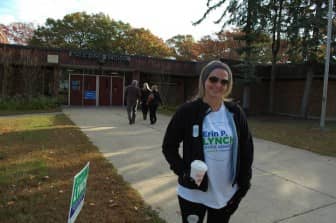 "No, I can't say as I have seen a lot of candidate activity," McDonald said.
McDonald reported voting as of 1:30 p.m. as average. She said she'd have a better idea of voter turnout later this afternoon.
Polls close this evening at 8 p.m.