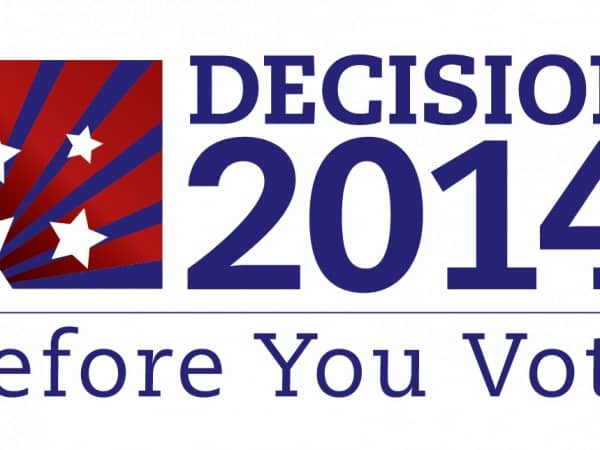 Warwick, RI — While the big news this Election Day is who the next governor of Rhode Island will be — and smart money appears to be on State Treasurer Gina Raimondo — there are plenty of local races worth watching.
Mayor's Race:
Republican incumbent Scott Avedisian is seeking his eighth full term and ninth overall election to the top seat in Warwick against perennial Democratic candidate Jack Kirby and Independent Kevin Eisemann, who this year filed a campaign finance exemption showing that he doesn't plan to raise money for his run.
City Council:
There are three seats out of nine being determined with Tuesday's vote, including a closely-watched Ward 1 contest between incumbent Republican Steven Colantuono and Democratic challenger Patrick Maloney.
In Ward 3, incumbent Democrat Camille Vella-Wilkinson faces Republican  John Falkowski, while Ward 8 voters will decide between incumbent Democrat Joseph Gallucci and Republican Luelyn M. Jennings.
School Committee:
Two seats on the Warwick School Committee are up for grabs — and the potential fate of school consolidation at stake — with incumbent Eugene Nadeau and challenger Dean Johnson running in Dist. 1, and Stephen Pope challenging Vice Chair Terri Medeiros in Dist. 2.
Dist. 3's ballot will include Bethany Furtado running unopposed.
Important Info on Election Day:
Polls are open from 7 a.m. to 8 p.m. No school in Warwick for Election Day.
Voters are required to present valid photo IDs in order to complete a ballot.
Here's the list of polling places in Warwick for each ward — you can also look up your ward on the Secretary of State's website, and find a sample ballot.
(WARD 1)
Wyman School – Dist. 1, 1 Columbia Ave.
John Brown Francis School – Dist. 2, 325 Miantonomo Drive
Holliman School – Dist. 1, 70 Deborah Road
Aspray Boat House – Dist. 3, 2 East View St.
(WARD 2)
Norwood School – Dist. 3, 268 Norwood Ave.
Aldrich Jr. High School – Dist. 2, 789 Post Road
Pilgrim Senior Ctr. – Dist. 4, 27 Pilgrim Parkway
(WARD 3)
Lippitt School – Dist. 4 – 20 Almy St.
Greenwood Fire Hall – Dist. 1 – 45 Kernwick St.
Greenwood Press. Ch – Dist. 2, 805 Main Ave.
RI National Guard Armory – Dist. 3, 541 Airport Road
(WARD 4)
William Shields Post – Dist. 2, 622 W. Shore Road
Randall Holden School – Dist. 1, 61 Hoxie Ave.
Cottrell Hoxie School – Dist. 3, 55 Glenwood Dr.
(WARD 5)
Heritage Christian Fellowship – Dist. 2, 358 Warwick Neck Ave.
Warren Sherman School – Dist. 1, 120 Killey Ave.
Warwick Neck School – Dist. 3, 155 Rocky Point Ave.
(WARD 6)
Oakland Beach School – Dist. 1, 383 Oakland Beach Ave.
Veterans Memorial High School – Dist. 2, 2401 West Shore Road
Park School – Dist. 3, 40 Asylum Road
(WARD 7)
Robertson School – Dist. 4, 70 Nausauket Road
Buttonwood Senior Center – Dist 3, 3027 West Shore Road
Warwick Police Department -Dist. 5, 99 Veterans Memorial Dr.
(WARD 8)
Sparrow Point III – Dist. 2, 355 Hardig St.
Scott School – Dist. 4, 833 Centreville Road
East Natick Vets Club – Dist. 3, 17 Baker St.
(WARD 9)
St. Gregory's Church – Dist. 4, 360 Cowesett Road
First Baptist Church – Dist. 3, 550 Cowesett Road
Cedar Hill School – Dist. 1, 35 Red Chimney Drive
Potwomut Golf Club – Dist. 2, 429 Ives Road
Watch Warwick Post for coverage of Tuesday's vote.