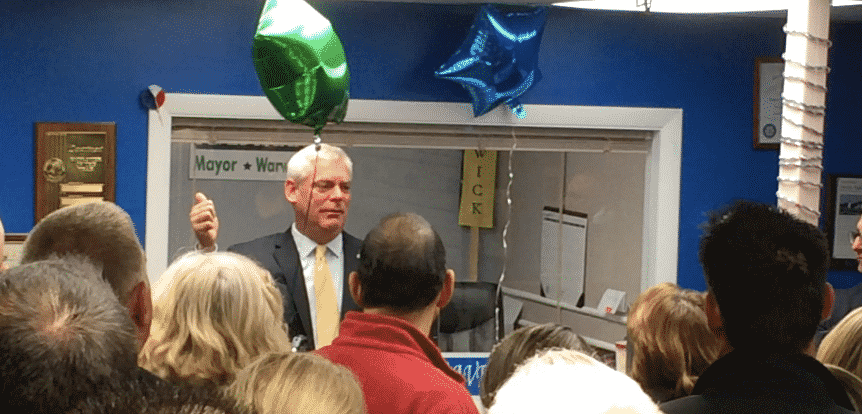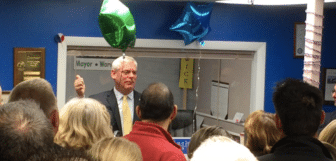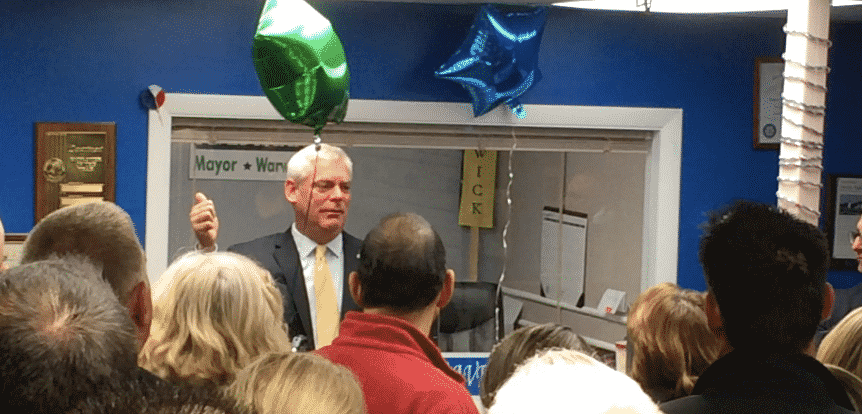 Warwick, RI – Mayor Scott Avedisian gets to keep the title for another two years after defeating both recurring challenger Democrat Jack Kirby and Independent Kevin Eisemann with 74.3 percent of the vote.
Avedisian's campaign headquarters on Airport Road rang with cheers, though it was filled with supporters likely used to watching votes tally in the long-serving mayor's favor.
"I'm excited to win every polling place in the city again," Avedisian said after a victory speech high on praise for the city's employees, with promises of economic development announcements in coming weeks.
Avedisian won 21,498 votes. Kirby came in as a distant second with 5,366 votes, with Eisemann in third with 1,816 of the vote. There were 150 write-in votes.
"So let me tell you, we made it very clear from the very beginning that this was all about economic development," Avedisian said during his victory speech. "So in less than two weeks, expect two major announcements. One, for Jefferson Boulevard,  and one for another area of the city that if I told you, you'd know exactly what it was."
Avedisian said the announcements would involve major, multi-million dollar development in Warwick.
The mayor also detailed a number of accomplishments for the city over the nearly 15 years of his administration. Among them was reaching an agreement with TF Green Airport on expansion.
"No one thought, in this city, that was possible. Today, we are closer than ever, and in fact, in December, we'll be going to Ireland to bring home Shan Airlines coming here as the first international flight to Europe," Avedisian said.
The airline will join  Condor Airlines, which announced in September it will start regularly-scheduled seasonal service from Frankfurt, Germany (FRA) to T.F. Green Airport (PVD).
Avedisian laid the bulk of the credit for his re-election at the feet of the employees of the city of Warwick.
"This is a victory for the men and women who work for our city," Avedisian said.