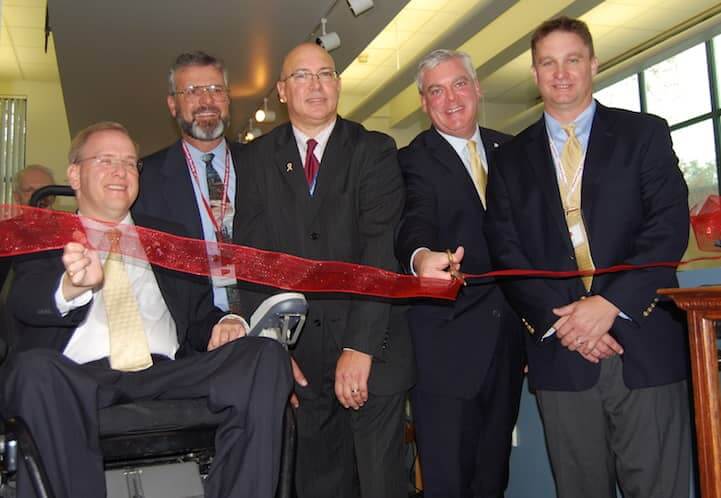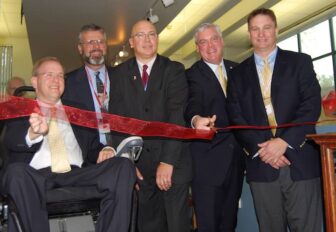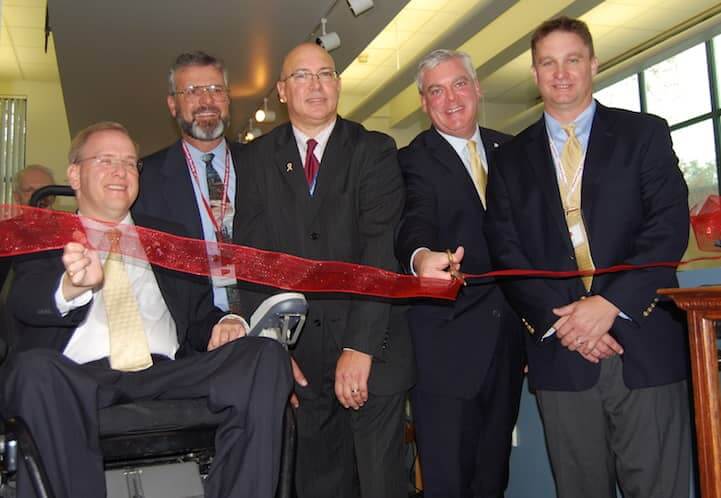 Warwick, RI – Mayor Scott Avedisian and RI Congressman Jim Langevin met with Steamship Historical Society  Association Board President Erik Ryan at the SSHSA's new headquarters on Post Road Oct. 16 to celebrate the organization's new commitment to Warwick.
Langevin, CDR Marc Cruder, USCG (RET), Steamship Historical Society Association Executive Director Matthew Schulte, Avedisian, and Ryan gathered at the Warwick location at 2500 Post Road.
The Mayor and officials were welcoming the 79-year maritime organization, which has moved its library and collections of photographs, artifacts and ephemera to the former library of New England Institute of Technology.   Leadership of New England Institute of Technology also joined SSHSA principals, local volunteers and regional guests.
The international organization has named Warwick as its new headquarters to promote maritime history research and establish a small museum presence.  SSHSA's educational outreach program was partially funded by RI Council for the Humanities in 2014 and aims to expand nationally.