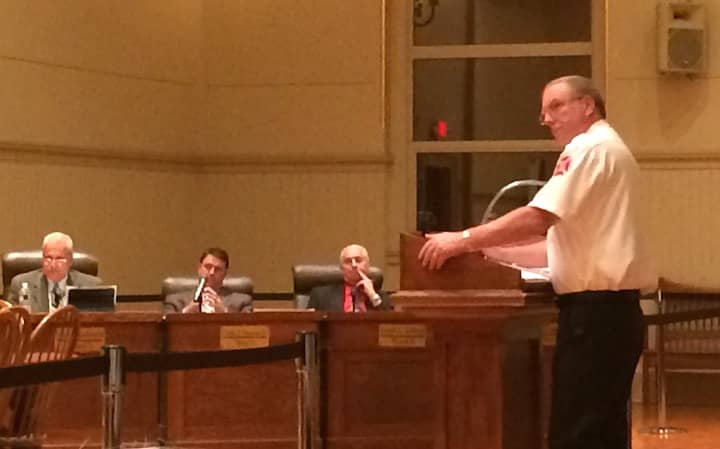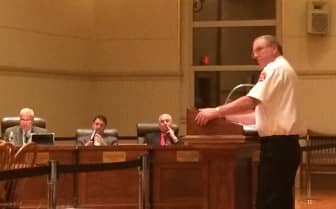 Warwick, RI – The Warwick City Council approved a consent agenda item Monday night awarding a bid for $2.8 million to Ahlborg Construction Corp. to build the Potowomut Fire Station.
Ahlborg Construction Corp. of Warwick will build a new fire station in Potowomut at the site of the old Potowomut School.
The project was removed from the consent calendar and discussed as a separate item at the beginning of the council meeting.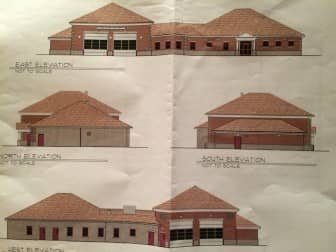 The new station will include a community room and will house an existing WFD engine and three-man crew. The project is expected to be finished by early fall of 2015, but Chief Edmund Armstrong said he hopes to push the contractor to finish by the end of July 2015.
Armstrong said he is writing a grant to get a rescue boat for the Potowomut area, and if that isn't successful, he may move a boat to that station when it's complete.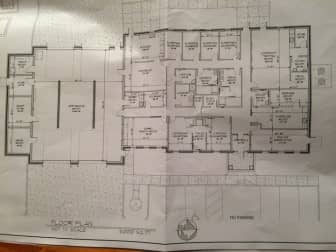 Funding from the project will come in part from $1,700,000 remaining from the $2 million 2006 bond approved for the work. The balance of the bond, was been spent on demolishing Potowomut School for $136,000 and $153,000 for design of a new fire station community room.
An additional $300,000 will come from the city's emergency fund containing FEMA reimbursement monies. The allocation will zero out the city's emergency fund.
Another $400,000 will come from the $800,000 Employee Fiscal Incentive Plan approved during the 2014 budget hearings. That line item was part of Mayor Scott Avedisian's budget for $1,000 one-time, non-recurring payment to all full-time employees in lieu of pay increases.
An additional $400,000 will come from the 2016 Capital Budget.
Warwick Finance Director Ernie Zmysyinski said the bond took so long to be released due to the Great Recession which began to take effect in late 2007.
"Not only that, we didn't have a place to put it (the fire station), " Armstrong said. Potowomut School had yet to be secured as the site for the new station at the time.
Councilman Steve Merolla said he estimated Warwick is spending $300,000 a year to pay East Greenwich Fire Department to cover the Potowomut area.
"To me, in 2005, this was a no-brainer," Merolla said.
Armstrong said he estimates that with the fire station in place, along with the community room, the city will save $3,910,000 over the next 10 years.