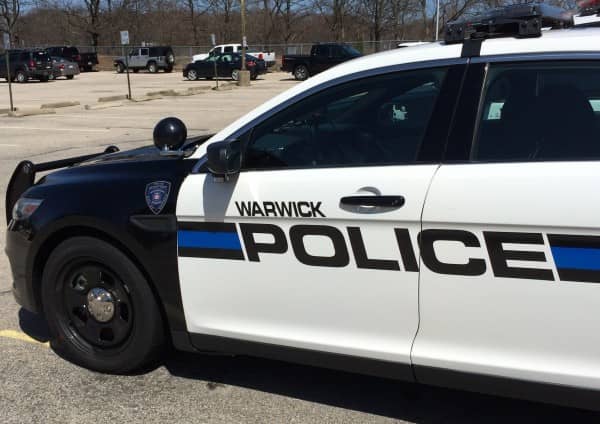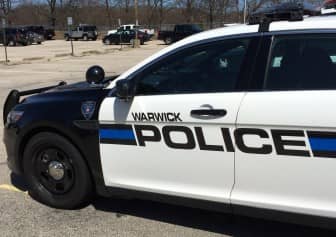 WARWICK, RI —  Warwick officer Tyler Stone was called to the parking lot of Shaw's Supermarket Sept. 14 at 4:10 p.m.  when an employee reported staff had taken the keys from an apparently intoxicated man trying to get into his car, who was causing a disturbance as he argued with them.
When Stone arrived, he saw a man, later identified as Jon Aulenbach, 51, of 19 Haddon Hill Road, Cranston, arguing with several people in the parking lot, according to the officer's report.
Stone walked toward Aulenbach, who appeared intoxicated, according to the report. Aulenbach smelled strongly of alcohol, slurred his speech, and had trouble keeping his balance as he screamed obscenities at the supermarket staff .
Aulenbach told the employees he should be allowed to drive away, and that they had ruined his life, Stone reported.
Stone ordered Aulenbach to approach his cruiser, but the man ignored him. Stone put a hand on his shoulder and guided him back to his cruiser, and asked him to lean against the vehicle. Aulenbach pushed off the cruiser repeatedly, however, clenching his fists and acting aggressively toward the Shaw's employees, according to the report.
Aulenbach shoved off the cruiser and into Stone, and the officer reported that he grasped Aulenbach under the arms, picked him up and placed him on the sidewalk. During this time, Aulenbach screamed, encouraged the crowd to record them on a cell phone, and protested the he could not be arrested because he is white, according to the report.
Stone struggled to handcuff Aulenbach, then to place him in his cruiser. In the process, Aulenbach received a minor scrape on his leg, according to the report. Stone then transported Aulenbach to Warwick Police Headquarters, 99 Veterans Memorial Drive, where he was charged with disorderly conduct and resisting arrest.