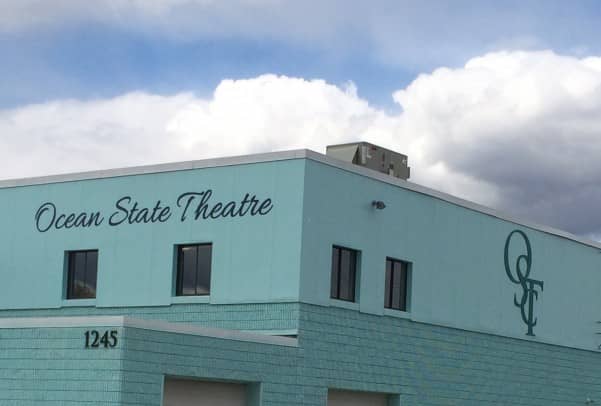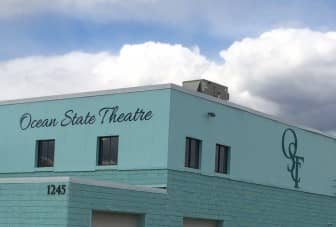 WARWICK, RI – Ocean State Theatre Company (OSTC), the not-for-profit professional theatre company, which will be opening its summer season tonight, is excited to announce a second "Take a Seat Challenge!" Proposed by one of the company's donors, who prefers to remain anonymous, the "Take a Seat" Challenge, which begins today and will conclude on August 21, 2016, (coinciding with the 2016 Summer Season), once again allows participants to "purchase" the seat of their choice for $500, which will then be matched by the donor.
"I am so grateful that we have such generous supporters," said Amiee Turner, OSTC's Producing Artistic Director. "The second phase of the 'Take a Seat' Challenge, which began at the beginning of the year, is well on its way to meeting the goal that was set. This new challenge should help us exceed that goal, while providing patrons with the opportunity to support our company and become a part of Ocean State Theatre for years to come by placing their name, or that of a loved one or perhaps their business, on one or more of the fixed seats in the auditorium."
Each seat will be sold for $500, is 100% tax deductible, and will include name recognition on a plaque, which will be affixed to the individual seat. Seat locations will be sold on a first-come first-served basis. Payment must be made in full by August 21, 2016, in order to count toward the match.
Ocean State Theatre Company invites the community to show its support and Take a Seat! Donations may be made at the box office, online 24 hours a day at www.OceanStateTheatre.org and via telephone during normal box office hours by calling (401) 921-6800. Ocean State Theatre is located at 1245 Jefferson Boulevard in Warwick, RI.
Subscriptions and single tickets for the 2016-17 Season, as well as several special events, are currently on sale to the public. The box office is open Monday through Friday from 12 noon – 6:00 pm, Saturdays from 12 noon – 4:00 pm, and from 12 noon until curtain on performance days.