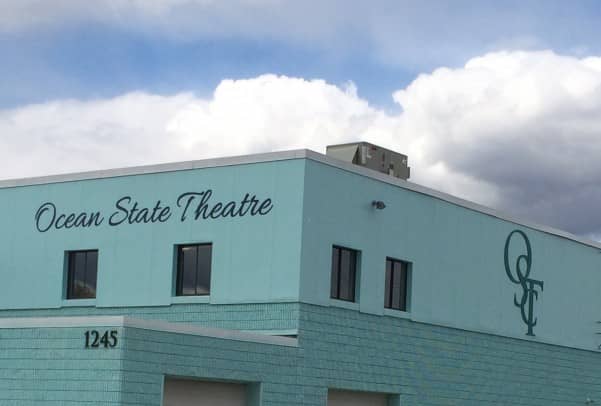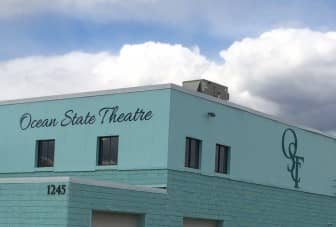 WARWICK, RI — Ocean State Theatre's inspired ensemble performances, masterful musicals, after-hours shows and summer programs at its Jefferson Boulevard location are no more, the non-profit announced Tuesday night, citing failed efforts to renegotiate their lease.
The future of the organization itself is "under evaluation," according to a release sent to media announcing the news, including the cancellation of the theater's summer programs and suspension of the fall main stage season. All patron records are being retained until the non-profit can determine what remediation it will offer.
Andrew Cohen, Chairman of the Board of Directors for Ocean State Theatre Company, said the board reluctantly made the decision late Monday night after failing to reach an agreement for a new lease with their landlord, Mutual Properties. The theater had no information on the future of the space itself.
"It was a heartbreaking decision for those of us who are passionate about OSTC," said Cohen, "Particularly after what is undoubtedly the best artistic season we have ever had."
Cohen said the company has faced financial challenges for several years, in large part due to debt incurred when the company was forced to vacate Theatre By The Sea during construction of the Warwick theatre. The nonprofit's members had hoped that the strong start to their 2016-17 season, which has shown a tangible increase in tickets sales, would attract more corporate sponsors, state and federal funding, and private donations to better support its ongoing programming. The inability to reach its projected goals for charitable giving, coupled with the inability to re-negotiate new lease terms and debt obligations, led to the closure, according to the release.
"Additionally, a third party, on behalf of OSTC, had been negotiating to purchase the building for a few months now, however those negotiations were not successful," Cohen said.
"Ocean State Theatre Company is proud to have a group of individuals who have tirelessly supported the organization," noted Mr. Cohen. "We also have a great team, which has been working diligently to find a path to success to meet our obligations. Time just ran out. We are eternally grateful to the supporters who have been there for us, our fellow artists, our audiences and our backers. We will always be proud of first re-opening the shuttered Theatre By The Sea in 2007, and the development of our current location in 2012, offering an additional quality theatrical venue to the State of Rhode Island.