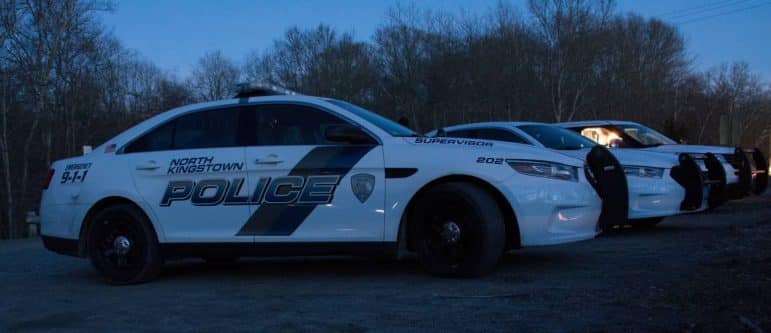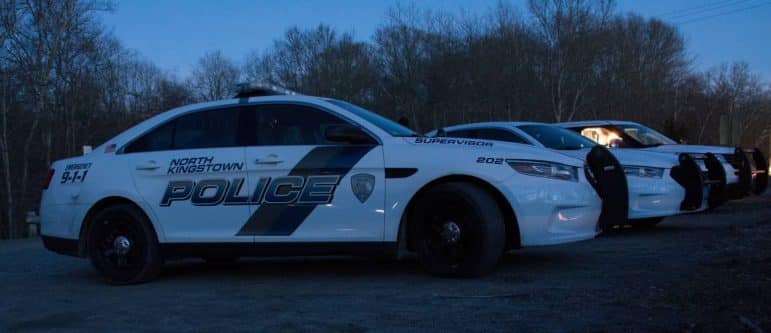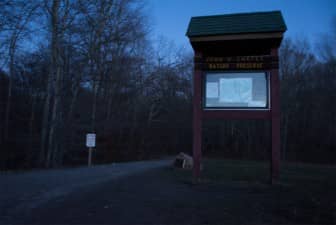 North Kingstown, RI — North Kingstown Police and Fire personnel responded to the John H. Chafee Wildlife Preserve Sunday afternoon to search for a Warwick woman reported missing in the area, later reporting finding a person and transporting them to the hospital.
Warwick Post photographer Mary Carlos was hiking in the preserve in the area of Rome Point at about 5:30 p.m. when she heard a man calling a woman's name. The man explained the woman, a Warwick resident, had called him from Rome Point and had worried him, so he drove to the park to look for her.
North Kingstown police were at the entrance to the park at about 6 p.m. searching for the woman, but had not found her as of 7 p.m. Sunday. On Monday, North Kingstown police reported that North Kingstown Fire personnel located a person in the woods at the preserve Sunday night, and transported the person to the hospital.