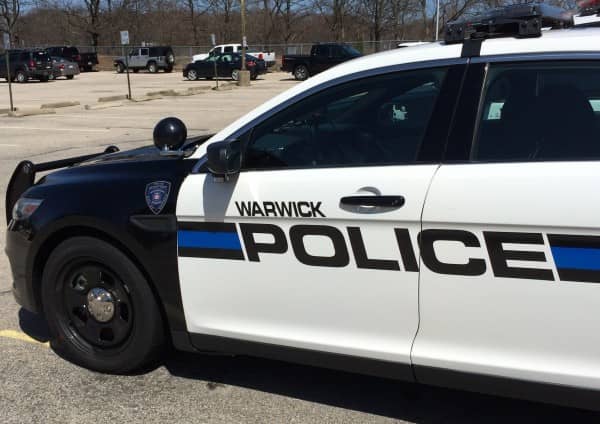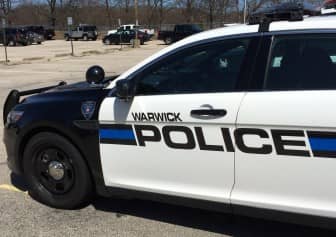 Warwick, RI — An Attleboro man pulled over on suspicion of involvement in a hit-and-run crash Feb. 19 at 5:22 p.m. spun in a circle with his hands in the air, stating he had not been in an 'accident' shortly before fighting officers trying to apprehend him.
According to Warwick Police Department records, James M. Gattoni, 2nd, 51, of 165 Oakdale St., Apt. 85, Attleboro, MA, earned himself DUI, assault and resisting arrest charges during the incident.
Officer Stephen Major received a call from the RI State Police to be on the lookout for a green Nissan pickup with heavy front end damage, wanted in connection to a hit-and-run crash last seen on Rte. 37 headed toward Post Road, according to the officer's report. Major headed toward Post Road, finding a truck matching that description, with that damage, and pulled it over.
Before Major could get out of his cruiser to question the driver, the man got out of his own car, threw up his hands, spun in a circle and said, "I was not involved in an accident," he reported.
As Major had not mentioned an accident, and he also could smell a strong odor of alcohol on Gattoni's breath, and saw that the man had bloodshot eyes and was unsteady on his feet, the officer attempted to arrest him, according to the report. Gattoni resisted, refusing several times to put his arms behind his back as officers attempted to handcuff him.
Major and Officer John Curley managed to handcuff Gattoni, but he attempted to mule-kick the officers, striking Curley in the leg. Curley responded with a shot of pepper spray, and they were able to subdue Gattoni.
Major brought Gattoni to Warwick Police headquarters at 99 Veterans Memorial Drive, where he was helped in washing the pepper spray from his eyes. Gattoni was also charged with DUI, second offense, and cited for refusing a chemical test, simple assault and battery, and resisting arrest.
He is scheduled to answer the DUI charge March 24 in Third District Court.