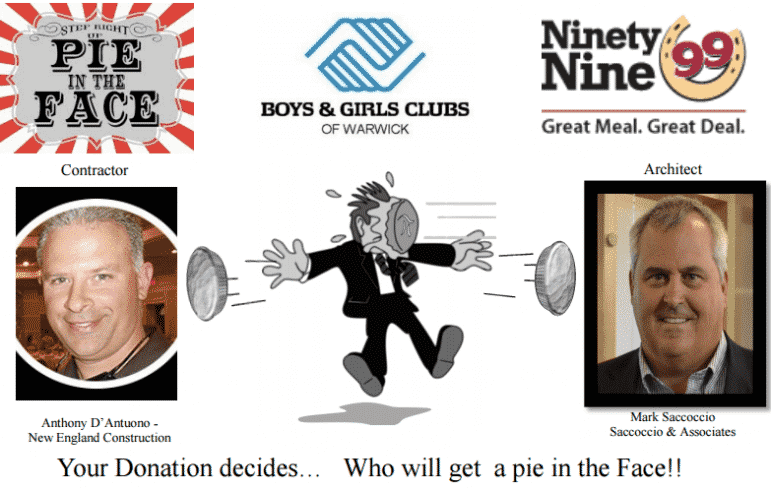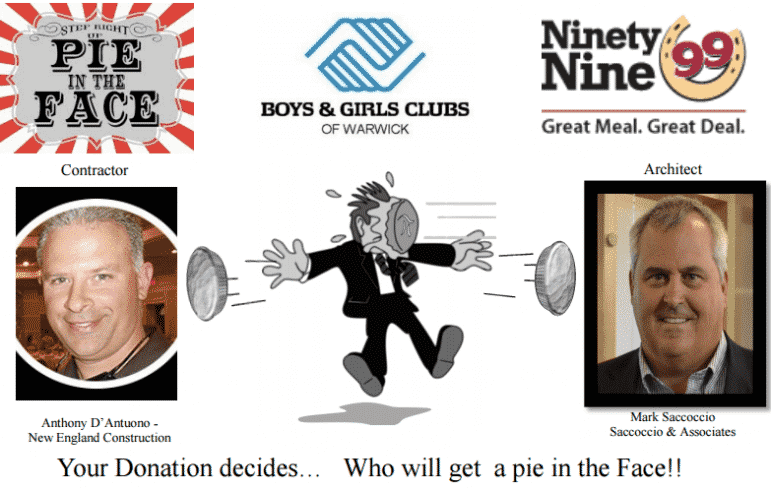 WARWICK, RI — Your next lunch hour or night out at Ninety Nine Restaurants in Cranston and Westerly could help raise needed financial support for the Boys & Girls Clubs of Warwick as you take part in raffles, contests and month-long fundraising opportunities.
Enjoy a delicious meal and help local kids by visiting Ninety Nine Restaurants in Cranston at 1171 New London Ave. (Rte. 5), and in Westerly at 7 Airport Road through Oct. 31. Both restaurants will be brewing up activities to support the Boys & Girls Clubs of Warwick.
There are 3 ways a 99 patron can help at either location, according to the club's Facebook page:
1) Order a Boys & Girls Club Appetizer, Sandwich, Entree or Pie and $1 will go to the Boys & Girls Clubs of Warwick
2) Purchase a commemorative bracelet for $5.
3) Add $1, $3, $5 or more to your guest check.
Exclusively At the Cranston Ninety Nine Restaurant:
Get ready for Halloween! Patrons can purchase pumpkins colorfully decorated by Club members.
Win a prize for yourself or an early Christmas present for someone else! Raffles will be held for a 50-Inch Flat Screen TV, a $100 gift card and a cooler packed with steaks and chicken for grilling.
Wing Eating Contest – $500 First Prize
The Cranston location is hosting 'Wing Fling' at Noon on Saturday, October 15. The event is emceed by Funny 4 Funds comedian Mike Murray. Come to compete or come to cheer! Competitors can contact Mike (text) at 401-301-3791 or (email) [email protected].
Who Will Get a Pie in the Face?
On Oct. 18, from 6 – 8 p.m. it's "Contractor vs. Architect" at Cranston 99's popular Celebrity Bartender Night. The night promises to be wild and crazy as Anthony D'Antuono of New England Construction and Mark Saccoccio of Saccoccio & Associates, Cranston, do all they can to vie for tips that will help BGCW "build" great futures for kids! The bartender with the least amount of tips will receive a pie in the face!! Last year's contest raised more than $5000!
Dining For a Cause
Tuesday, October 18, is also Dining For A Cause. Present a voucher (you can download one by going to the Club's website at www.wbgclubs.org, click on Special Events, and then click on the 'Pie in the Face' icon.) Present the voucher at the Pie in the Face fundraiser, and Ninety Nine Restaurant will donate 15% to BGCW!
Demonstrating their motto "A Passion to Serve," the community, Ninety Nine Restaurant and Pubs throughout the region are paired with their local Boys & Girls Club to raise awareness and important financial support to help clubs carry out their mission to enable youth to reach their full potential as productive, caring and responsible citizens. On the local level, the Boys & Girls Clubs of Warwick provides quality afterschool programming that includes access to Computers, Homework Help, Fine Arts, Leadership Development, Cooking Classes, Fitness Activities and more!