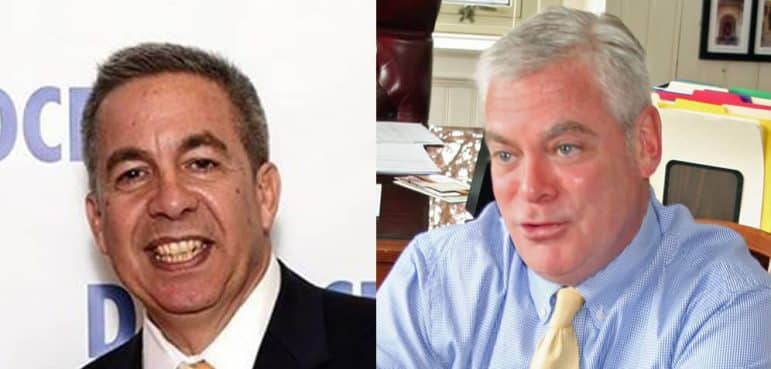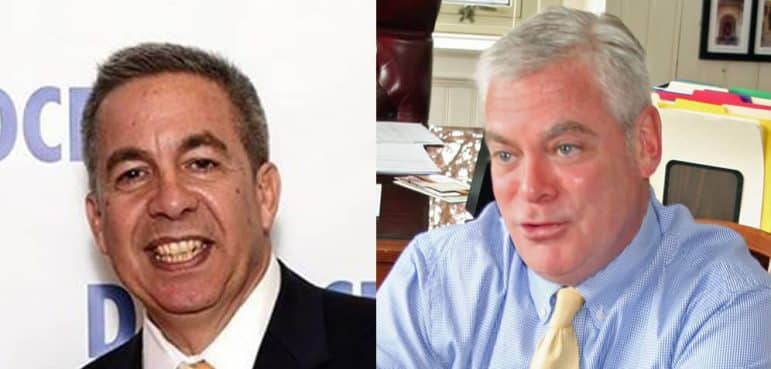 Editor's note: This article has been updated after the campaign reports for Richard Corrente became available online on Oct. 13. The Board of Elections timestamped the documents as being received on Oct. 11.
WARWICK, R.I. — Incumbent Republican Mayor Scott Avedisian maintained his trend of five-figure fundraising in the lead-up to the final month of the 2016 campaign, while Democratic challenger Richard Corrente's reports were posted online after the Oct. 11 deadline for filing campaign finance reports, according to the Rhode Island Board of Elections.
Avedisian collected nearly $16,000 in donations, nearly the same amount he raised during the second quarter of 2016, reported in his 28 Days Before Election filings.
Included in Avedisian's recent report were two in-kind contributions of $650 each from Gus's on the Bay for a Sept. 26 fundraiser; a $70 in-kind contribution of embroidery on campaign shirts from Express Embroidery; and monetary donations from City of Warwick staffers Lead Serviceman Robert Cahier [$75], Personnel Director Jean Bouchard [$75], Public Works Equipment Operator Joseph Ducharme [$50], Marketing Liaison Elizabeth Dunton [$75], Tourism Director Karen Jedson [$75], and Recreation Supervisor Holly Weber [$75].
The mayor also received a $500 contribution from International Union of Operating Engineers Local 57, $500 from Warwick Firefighters Local 2748, and $150 from Warwick Fraternal Order of Police #7 Political Action Committee.
On the expenditure side of the ledger, Avedisian's campaign reported spending $1,800 for rent and utilities on the campaign headquarters at Airport Plaza; about $570 in reimbursements for travel to Baltimore and Chicago; just over $3,500 in printing costs for campaign literature, envelopes, and fundraiser invitations; and just over $1,100 for new signage.
The latest reports for Corrente, who provided nearly $40,000 in loans to his campaign through the second quarter, had not been uploaded to the Election Board's website as of 8 p.m. on Oct. 12, one day after the recent deadline.
Update, Oct. 13, 4 p.m.: Two reports for Corrente — the 28 Days Before Election update and an Amendment of Organization naming a new campaign treasurer — have been posted on the Board of Elections website. Timestamps on the documents are listed as Oct. 11 at 10:24 a.m. and 10:27 a.m., respectively.
In his latest reports, Corrente lists $3,010 in donations from individuals and $3,155 in additional loans to the campaign, along with just over $10,000 in expenditures.
Contributions include $100 from Friends of Michael Sepe, the Democratic candidate for mayor in Cranston; $100 from Joseph Brennan of the Joseph Shekarchi Law Firm; $100 from Friends of Michael McCaffrey; $200 from the Friends of Thomas Chadronet; and $100 from Friends of Sen. Stephen Deutsch; and $100 from David Watterson, a Warwick school teacher.
Corrente spent nearly $3,500 on advertising in the Warwick Beacon; $3,695 on signs; and made campaign contributions to Camille Vella-Wilkinson, who is running for state representative in Dist. 21 [$100], Evan Shanley, who is running for state representative in Dist. 24, [$25] and Friends of Joe Solomon Jr., who is running for reelection to his House seat in Dist. 22, among others.
Under Rhode Island campaign finance laws, the candidates are also required to file reports by Nov. 1, seven days before this year's election, and by Dec. 6, 28 days after the vote.