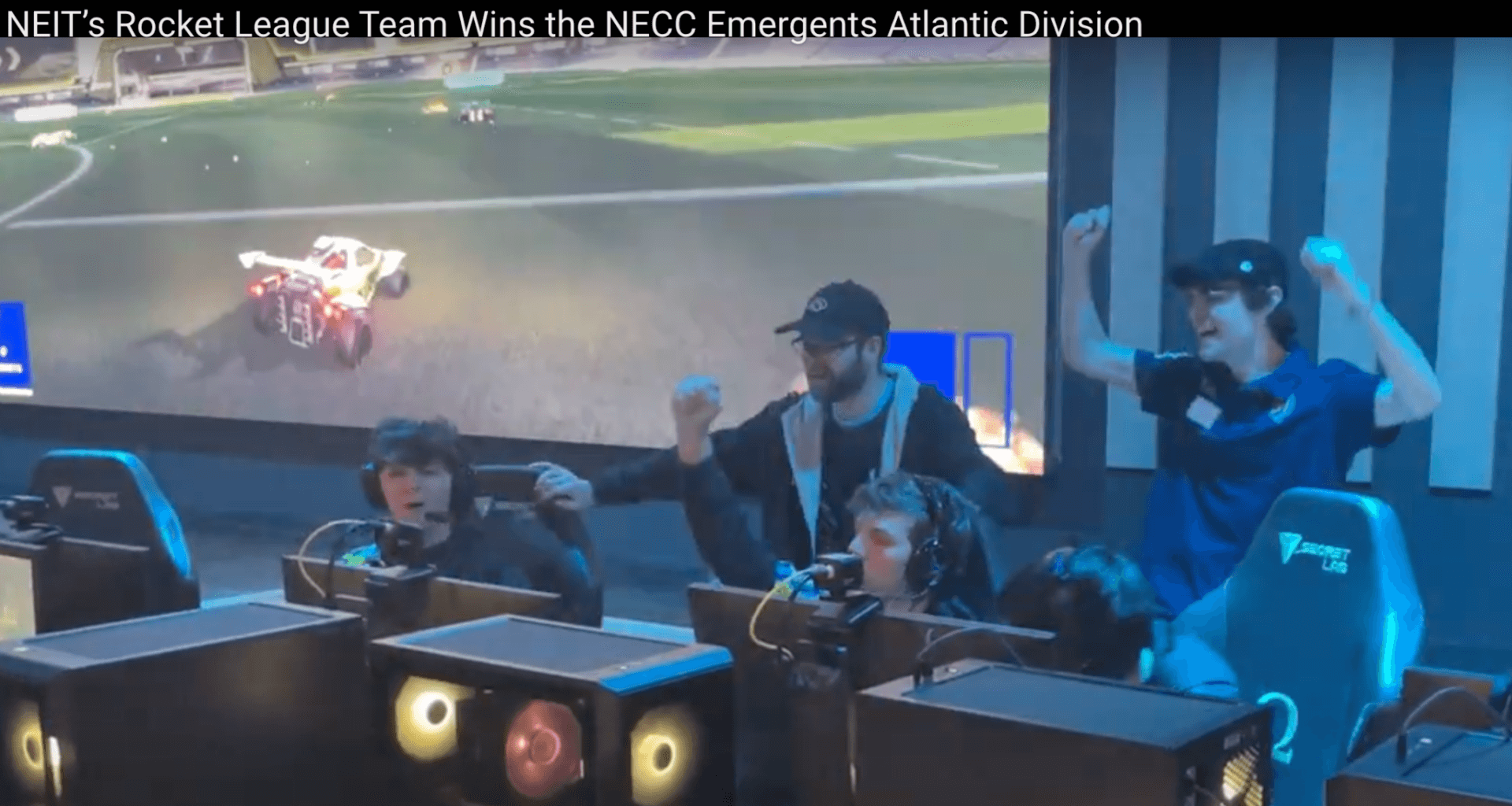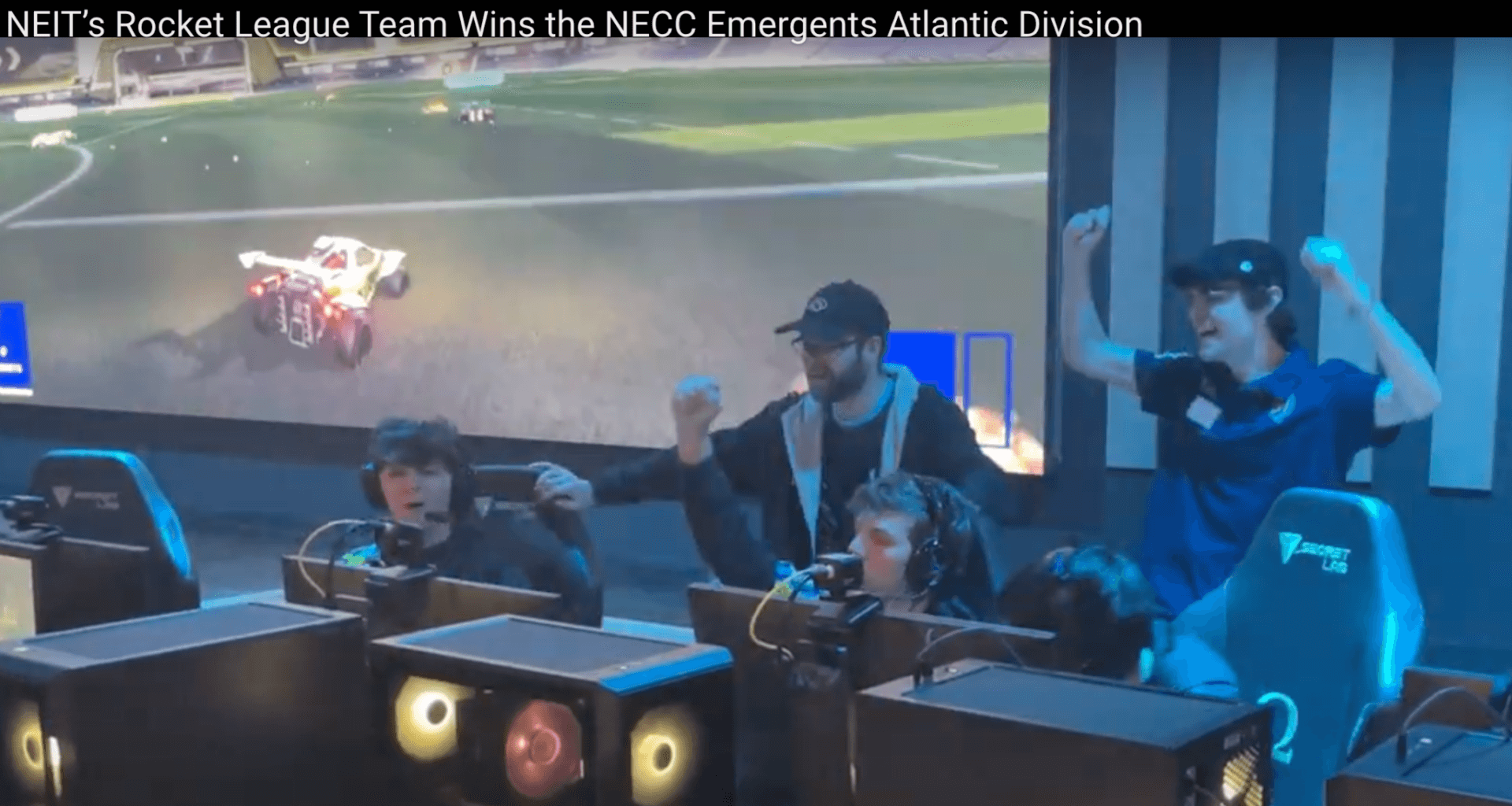 EAST GREENWICH, RI — New England Institute of Technology's (NEIT) Rocket League esports team won the NECC Rocket League Title in the Emergents Atlantic Division against Assumption University (Worcester, MA) 4-0 Dec. 4.
NEIT's team competed in the National Esports Collegiate Conference (NECC) finals in Worcester, MA. NEIT's esports program is relatively new, which makes the win the team's first playoff victory, first trophy, and the first invitation to a national competition which will be held in the spring.
New England Tech headed into the Rocket League playoffs with a strong presence throughout the season, finishing the regular season with an 8-0 record and only dropping one game in all their matches. The New England Tech Tigers did not disappoint, winning quarterfinals against Thomas University (Waterville, ME) 3-0, semifinals against Clark University (Worcester, MA)
3-1, and finals against Assumption University 4-0. This brought the Tigers' final record to 11-0 in matches and 34-2 in games.
The varsity Rocket League team is coached by New England Tech '20 alumnus Raden Mikkelsen. Brandon Eigenbrode, NEIT class of '21, serves as the NEIT Esports Coordinator. The NEIT Rocket League team is comprised of returning players Cameron Quinn, Kyle Nicolas, and freshman Devin Woloszyn-Rivera. The players complement each other well – Quinn and Nicolas played an aggressive offense together, and Woloszyn-Rivera played a strong defense.
"With the esports program being new to New England Tech, it was awesome to win the NECC Rocket League title," stated Eigenbrode. "The team played incredibly well together all season, and I could not be prouder of each player. We would not have won the divisional title without the dedication of the players and their coach, Raden Mikkelsen. His expertise really helped the team to victory."