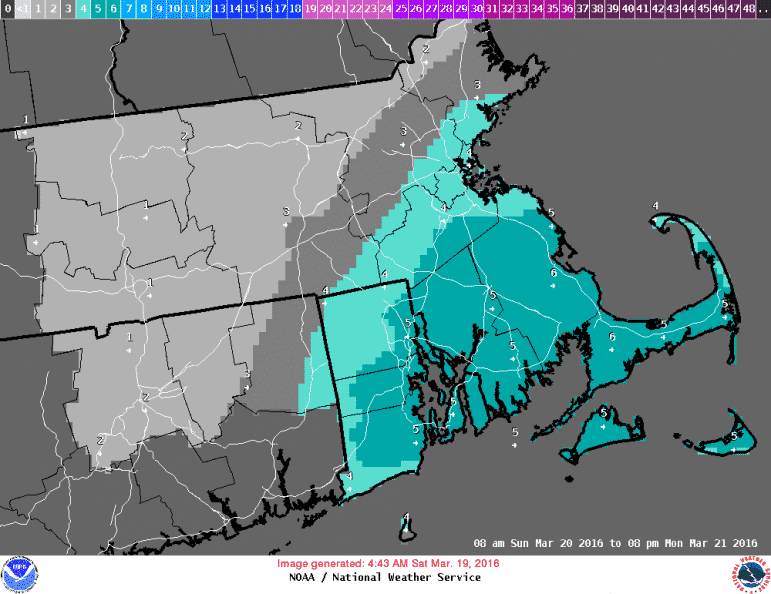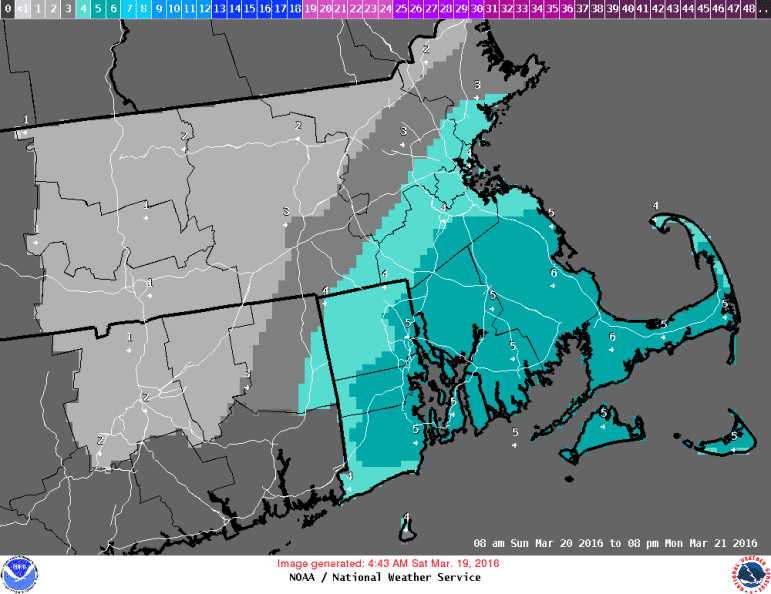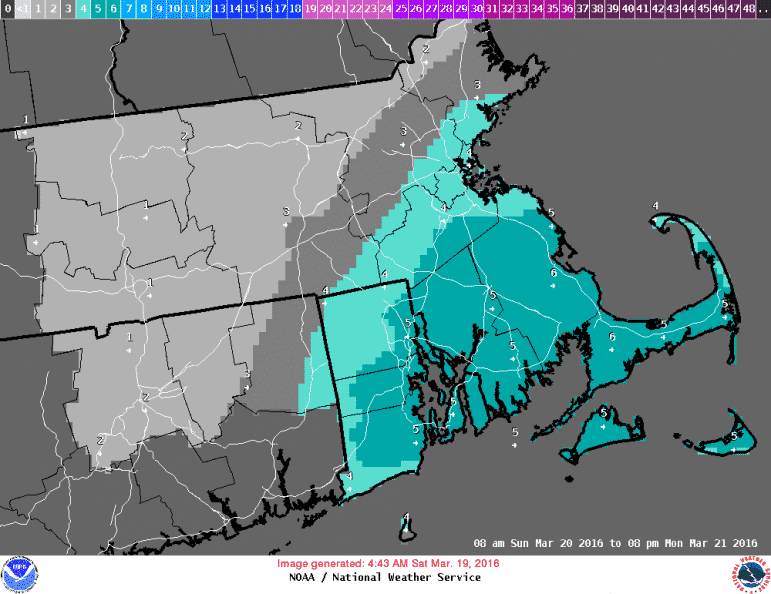 Warwick, RI  — The National Weather Service warns of a windy weekend ending in a snowstorm Sunday lasting through Monday morning, dog licensing has officially moved under the City Clerk's umbrella, and Tuesday hours for VIN check have been changed.
Snow caps weekend plans
The National Weather Service predicts a snowstorm forecast to begin on Sunday will likely leave 5 to 6 inches of snow on the ground before ending Monday morning. According to weather.com, the snow is scheduled to begin at about 3 p.m. locally.
If you've optimistically stowed your snow shovels already, it might be wise to break them out for what will hopefully be one last time.
The National Weather Service is also warning of a moderate risk of gale force winds Sunday night, then again Monday through Tuesday.
City Clerk Handling Dog Licenses
Dogs licenses will be available through the City Clerk's office beginning April 1, and may be obtained  by mail :
Warwick City Hall
3275 Post Rd Warwick, RI 02886
Attn: City Clerk's office
 You will need to send the following: current Rabies certificate (please be sure that the breed of dog and your phone number is on it)
Self-addressed stamped envelope
Check made payable to City of Warwick ($10 per license)
Dog licenses are valid from May 1  thru April 30  annually.
Warwick Police VIN Check Hours Updated
The Warwick Police Departmen's new VIN verification hours are now in effect.
Tuesday hours will now be 3:00 p.m. to 7:00 p.m. and Saturday hours will remain unchanged, from 9:00 a.m. to 1:00 p.m.
For more information, please call: 401-468-4344.