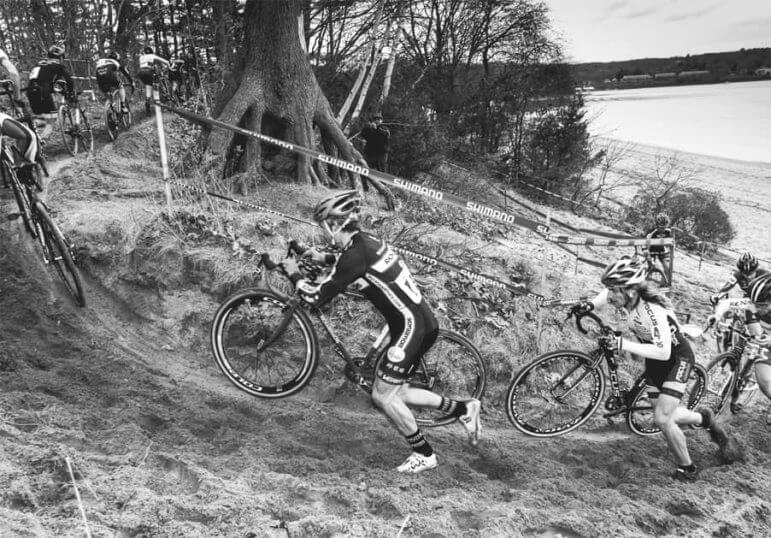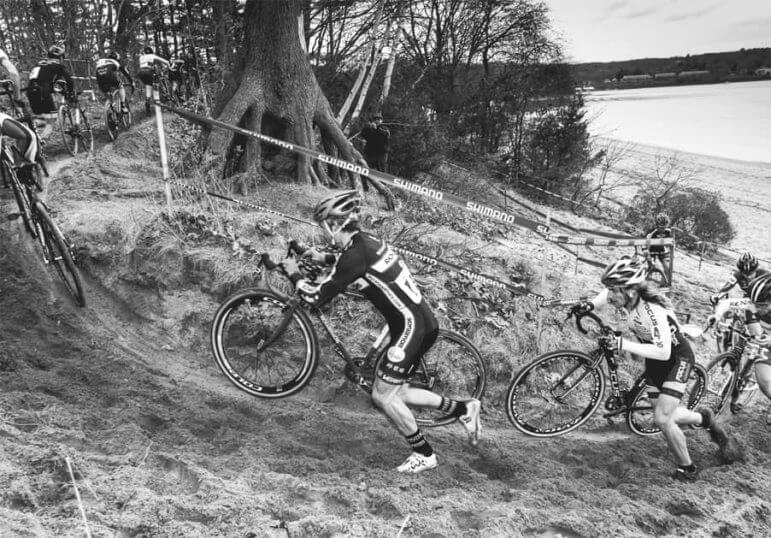 WARWICK, RI — International cycling returns this weekend with the NBX Gran Prix of 'Cross at Goddard Memorial State Park, Dec. 2-3,  the 13th edition of racing, with hundreds of participants registered for 44 total categorized races over two days.
NBX Gran Prix of 'Cross is the fourth and final weekend for the Vittoria Northeast Cyclocross Series presented by Clif Bar and Cycle-Smart. The Elite UCI races on Sat. and Sun. are part of USA Cycling's Professional Cyclocross Calendar (ProCX), the highest level of pro cyclocross racing in the U.S.  Category 3 and higher events are part of the Eastern Collegiate Cycling Conference (ECCC) Cyclocross Series.
The race is like NASCAR, bike racing, and a steeplechase all rolled into one. It's a ton of fun to watch, and it's a big party atmosphere. Spectators are right next to the action and the race course passes you in all different directions. You are free to roam about and see different parts of the course and watch how the athletes handle different sections. Riders race around an off-road circuit on bicycles that look very similar to road bikes, but have been built to take on the demands of rougher off-road racing. Circuits are typically 1.5 to 2 miles long, and feature obstacles that may force the rider to dismount their bicycle. Multiple laps showcase the phenomenal skills and speed of elite riders.
Fire pits will be scattered around the course, and Christmas lights will decorate the carousel at Goddard Park, with great views of racing on the beach sections of the course along Greenwich Bay.
A giant pedestrian bridge provides a bird's eye view of the finish line for all the races. Food and beverage are available for purchase. The event is presented by The Apex Technology Group, NBX Bikes, theNBX/Narragansett Beer Cycling Team, and RI Parks and Recreation Department.
WHERE – Goddard Memorial State Park, 1095 Ives Road, Warwick, R.I. 02818
SCHEDULE – Saturday, Dec. 2 and Sunday, Dec. 3 (same schedule both days)
8 a.m.

 Cat 4/5 Men; Cat 4/5 M Masters 40+; Cat 4/5 M Juniors 15-18

8:40 a.m.

 Cat 4/5 Women; Cat 4/5 W Masters 40+; Cat 4/5 W Juniors 15-18

8:41 a.m.

 Under 15 Junior Boys and Girls 9-14

9:20 a.m.

 Masters 50+ Men Cat 1-4

9:21 a.m.

 Masters 60+ Men Cat 1-4

10:15 a.m.

 Masters 40+ Men Cat 1-4; Cat 1-4 M Juniors 15-18

11:10 a.m.

 Cat 3 Women; Cat 3 W Juniors 15-18

11:11 a.m.

 Masters 40+/50+ Women Cat 1-4

Noon

 NBX Kid's Races (free)

12:30 p.m.

 Cat 3 Men

1:30 p.m.

 UCI Elite Women; Under 23 Women

2:30 p.m.

 UCI Elite Men; Under 23 Men
COST – Admission and parking are free for spectators. Online registration ranges from $21-51 and is open until Thursday, Dec. 1 at 5 p.m. ET(Bikereg.com/nbx). NBX Kid's Races are free. Watch the races unfold in person or by following tweets at @VittoriaSeries. For more information visit necyclocross.com or on Facebook at NbxGranPrixOfCyclocross.
WHO – NBX Gran Prix of Cross will feature the top elite riders from across North America. For the Elite Men and Juniors, look for Curtis White (Cannondale p/b Cyclocrossworld) of Delanson, N.Y., 2016 two-time winner at NBX Gran Prix and the current men's points leader for Vittoria Northeast Cyclocross Series; Justin Lindine (Apex/NBX/Hyperthreads) of Ogden, Utah, who is ranked 8th in ProCX and a former winner of NBX Gran Prix; and Luke Mello (Apex/NBX/Hyperthreads) of Seekonk, Mass., who has 12 podium finishes in juniors cyclocross racing this year as a 13-year-old. For the Elite Women, look for Ruby West (Cannondale p/b Cyclocrossworld.com devo team) of Dundas, Ontario, who is fifth overall in the women's points for Vittoria Series. NBXGP-Map-Sunday-2017
NBXGP-Map-Saturday-2017