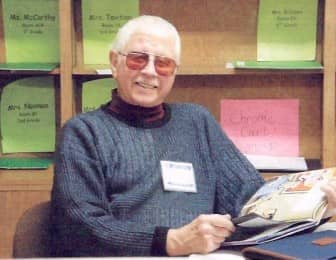 Warwick, RI – Dist. 1 School Committee incumbent Eugene Nadeau has kept his lead over challenger Dean Johnson with absentee ballots counted, albeit narrowed to 46 votes.
Warwick's 1,306 absentee ballots are all counted, said Donna McDonald, director of elections at the Board of Canvassers, with none of the races altered from Tuesday's apparent outcomes.
On Tuesday, voters delivered a close 62-vote lead to Nadeau, winning 3,762 to challenger Dean Johnson's 3,700, but with 411 absentee ballots, the outcome was uncertain.
Friday, with all the city's ballots counted, "There were no changes," McDonald said.
Nadeau received 3,885 votes. Johnson received 3,839. McDonald said the only votes outstanding at this point are 170 provisional ballots across the city, which are unlikely to tip the balance in any of the races.
In another close race, Councilman Steven Colantuono won in Ward 1, leading by 217 votes at 1,988 to challenger Patrick Maloney's 1,771 total. With the absentee ballots in, the incumbent's lead increased to 233 with 2,069 vs. 1,837 votes.
Results for the election have been updated to include the absentee ballots on the Board of Election's website, where figures are still unofficial.