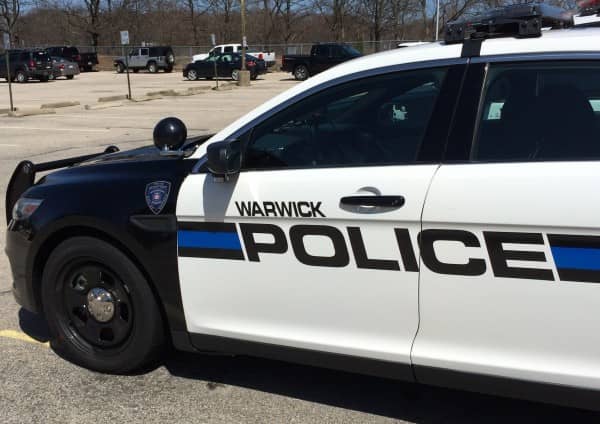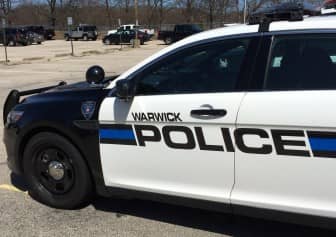 WARWICK, RI — A motorist called Warwick Police Aug. 26 at 12:21 p.m. about an erratic driver she'd begun following on West Shore Road as it weaved and hit curbs, then nearly struck a construction worker pulling in to People's Liquor Store at 1350 Greenwich Ave., leading to his arrest on a DUI charge.
Officer Gregory Johnson was on patrol in the area when he heard a radio call about the report, and had driven into the lot shortly after the man had parked his gray 1999 Altima, striking a curb in the process, according to the officer's report. The caller directed Johnson to the Altima, who was still in the car.
Johnson identified the driver as Roger Denton, 51, of 54 Rustic Way, Warwick, and asked if he was OK. Denton replied that he was, but Johnson reported the man appeared to be squinting excessively, had very bloodshot eyes, a flushed face, mumbled speech, and smelled strongly of alcohol.
When asked for his license and registration, Denton handed over his wallet and most of the contents of his glove compartment, from which Johnson was able to take the appropriate documents.
Denton complained of being "overheated" and said he was on his way to the liquor store after a drinking at home and running out of alcohol. This inspired a series of sobriety tests, which Denton agreed to and subsequently failed.
Denton exhibited a lack of smooth pursuit in his vision, and rapid involuntary eye movement; He miscounted his steps and failed to follow heel-to-toe cadence during a walk and turn, and could not safely stand on one foot, according to the report.
Johnson arrested Denton on suspicion of DUI, then transported him to Warwick Police Headquarters at 99 Veterans Memorial Drive, where he registered a .292 and .295 blood alcohol readings on successive tests. He was charged with DUI, blood alcohol .15 or greater, first offense, and, due to the high level of alcohol in his system, was transported to Kent County Memorial Hospital for detox treatment.
Denton is scheduled to answer the charge in Third District Court on Sept. 20.