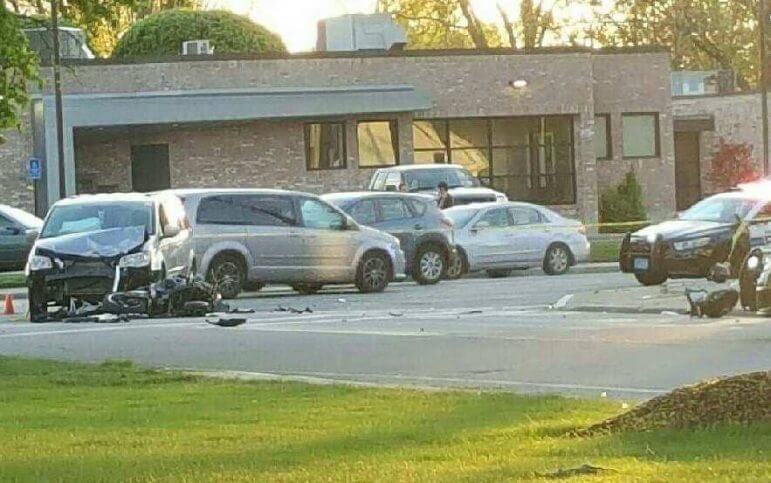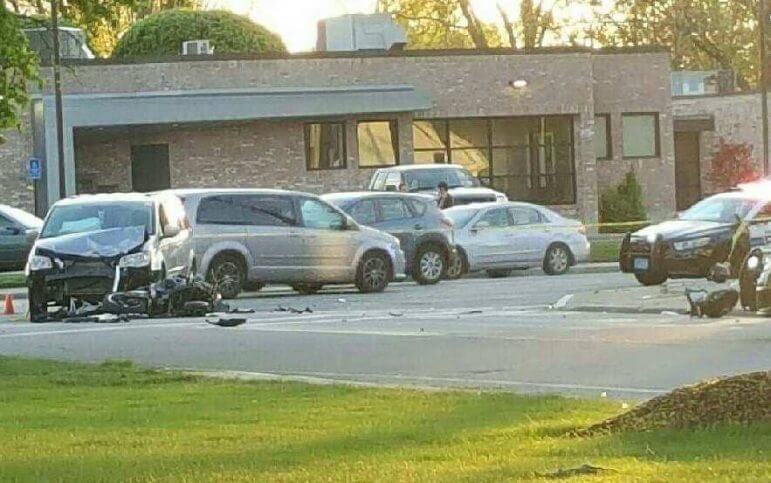 UPDATE 11:40 p.m.: Warwick Police report the motorcyclist injured in this evening's crash with a van at the intersection of Warwick and Church Avenues suffered broken bones and is in stable condition at Rhode Island Hospital.
Police identified the motorcyclist as Robert Brierly, 28, of Cranston, and the driver of the van as Deborah Brown, 67, of Warwick.
WARWICK, RI — A collision between a motorcycle and van at the corner of Warwick and Church Avenues Tuesday at 7 p.m. demolished the motorcycle, sending the rider to the hospital and blocking the street for about two hours as police investigated the scene.
Warwick Police were not immediately available for comment on the crash or the motorcyclist's condition. WJAR Channel 10 reporter Crystal Bul reported from the scene that the driver of the van was a woman in her 60s, and the motorcyclist was a 28-year-old Cranston man.
The woman was not injured.
Justin Suttles of Warwick, a passerby and motorcyclist himself, said the motorcycle's gas tank lay 50 feet away from the crash, and the motorcycle itself appeared to have been destroyed by the impact.
"It looked like a pile of scrap and a couple of motorcycle tires," Suttles said.
Suttles said an ambulance briefly visited the scene, and that about half a dozen cruisers responded and blocked the lane where the crash occurred in the intersection for about two hours.
This story will be updated as more information becomes available.