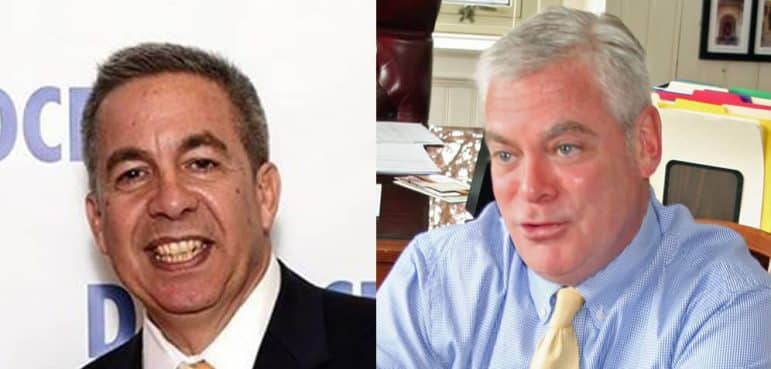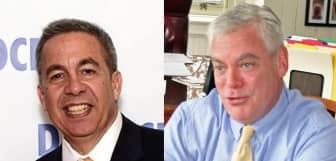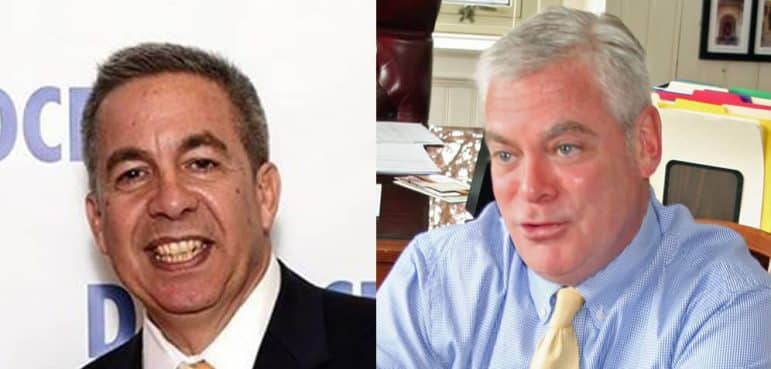 WARWICK, R.I. — Incumbent Republican Mayor Scott Avedisian has outraised Democratic challenger Richard Corrente in campaign donations, but Corrente has kept pace by self-funding his run for the top local seat in Warwick, a review of their respective campaign finance reports has found.
Through the second quarter of 2016, which ended June 30, Avedisian reported $34,635 in funds available, while Corrente paid $38,000 into his election fund and showed a negative balance of $28,000, since the loans made to the campaign are counted as liabilities, although those funds are still available to spend.
Compared with past Avedisian opponents, Corrente has significantly more cash on hand heading into the final 10 weeks of the election cycle.
In 2014, with 28 days left until the election, Democratic candidate Jack Kirby showed about $2,600 in his campaign coffers compared with Avedisian's $40,000. Republican primary challenger Stacia Huyler ended her unsuccessful run with about $2,600 in outstanding personal loans to her campaign.
Kirby is running in a four-way Democratic primary for the City Council in Ward 7 this year, while Huyler is a candidate for General Assembly House Dist. 24.
That level of funding puts Corrente on a roughly equal financial footing with the mayor. Given Avedisian's fundraising efforts, though, the incumbent could have a strong showing that outpaces Corrente's ability to self-fund his run.
Avesidian's most recent campaign finance reports show $16,000 in contributions during the second quarter of 2016, with zero loans payable; Corrente has raised a total $3,795, most of which he reported during the second and third quarters of 2015.
Corrente's most recent filing lists $90 in contributions from two sources — $50 from Friends of Ed Ladouceur and $40 from retiree Henry Brown of Warwick, while he reported spending $200 in contributions to Friends of Camille Vella-Wilkinson and $100 each to Ladouceur's campaign fund and Friends of Donna Travis. Vella-Wilkinson is running for General Assembly, while Travis and Ladouceur are looking to retain their city council seats.
Corrente also placed about $2,300 in ads with the Warwick Beacon and about $325 toward his May 14 campaign announcement.
Avedisian reported a $1,200 donation of food from Sam's Inn for a fundraiser and several contributions ranging from $200 to $500, including those from Richard Beretta of Adler, Pollock, and Sheehan; Craig Callen of Warwick; David Cesario of Dave's Marketplace; and Michael D'Ambra of D'Ambra Construction.
The mayor's expenditures included $200 for hardware and paint; about $450 to reimburse trips to Washington, D.C. and Jacksonville, Fla., for meetings of the Community Leaders of America, a caucus of locally elected Republican leaders; $857 in printing; and $750 for insurance on his campaign headquarters office.
With two more finance reports expected — one due 28 days prior and the other seven days prior to the vote — there will still be two more chances to see how the money race for the Warwick mayor's office shapes up before the Nov. 8 election.