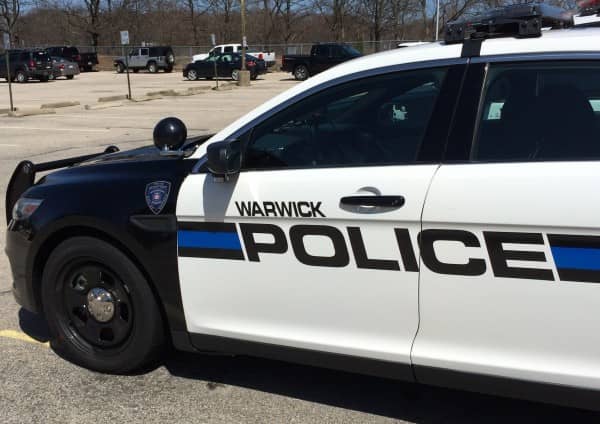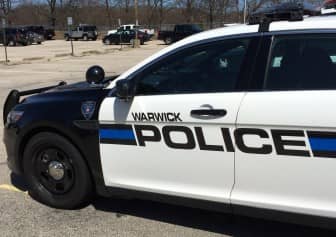 WARWICK, RI — A man wanted by Warwick Police on a vandalism and disorderly conduct charge for throwing beer cans from his car at a van on Halloween, turned himself in Nov. 30.
Warwick Police responded to the area of Warwick Avenue and Narragansett Avenue for a report of a driver throwing a beer can at a van at 11:33 p.m. Oct. 31. The reporting caller followed the offending driver's blue Volkswagen sedan down side streets, eventually pulling over at the corner of Elmwood Avenue and Wellington Avenue to wait for an officer.
Officer David Wellington caught up to the reporting caller, the owner of Serenity Transport, the officer reported. The man told him he had just finished transporting two bodies to Quinn Funeral Home on Warwick Avenue and was stopped at the light on Sandy Lane when the Volkswagen pulled alongside him. The young men in the car, who appeared to be in their early 20s, yelled at him that it was Halloween, and to "F**k off," the man told Wellington, according to the report.
The two vehicles continued driving down Warwick Avenue, toward Governor Francis Plaza, as someone in the car threw beer cans at the van, the transport owner said, according to the report. One of the cans struck the van's rear tail light, breaking it. The windshield and door jam were also found to be damaged, bringing the total damages to the van to $707, it was later determined, according to police records.
Using a description of the Volkswagen including the license plate number, Warwick Police Detectives located the driver, identifying him as Giani Defusco, 21, 353 Simonville Ave., Apt. 311, Johnston, and interviewed him about the evening, on Nov. 19.
Defusco admitted to yelling and that someone in the car had thrown soda cans at the van. After checking with the van driver, who said it had definitely been the driver throwing cans at the van, Wellington sought an arrest warrant for Defusco on vandalism and disorderly conduct charges.
On Nov. 30, Defusco turned himself in, admitting to throwing the can at the van. Wellington later released Defusco with a court summons for Jan. 8, 2019, in Third District Court.