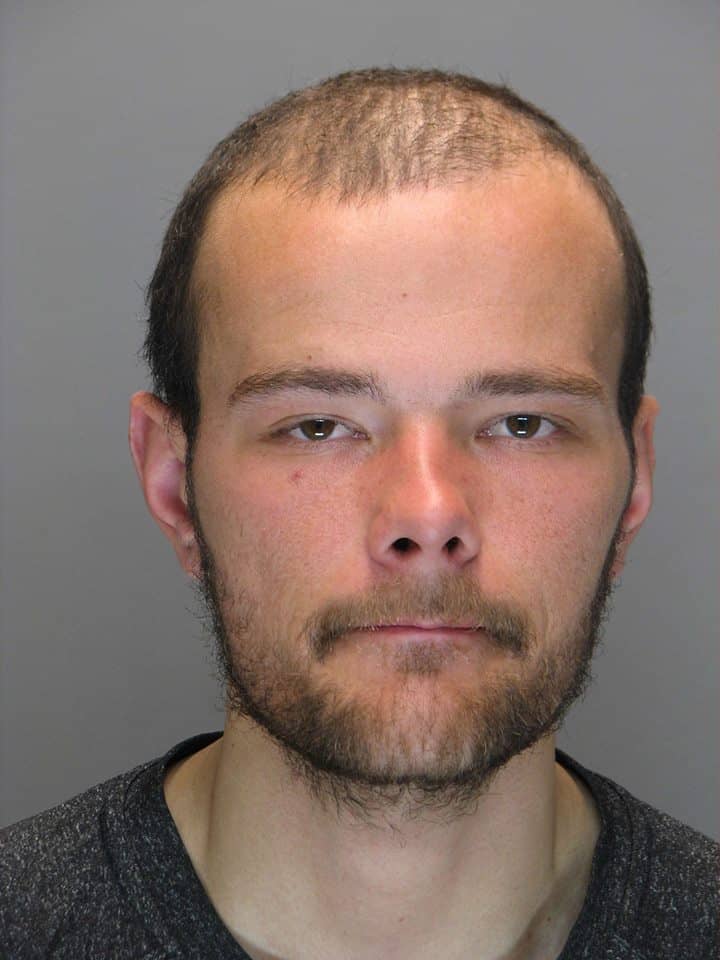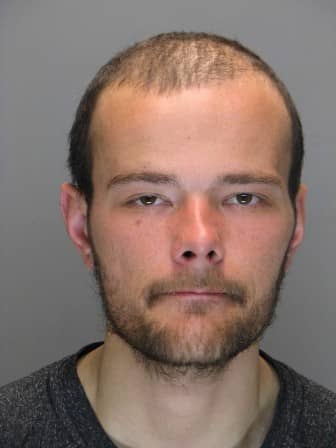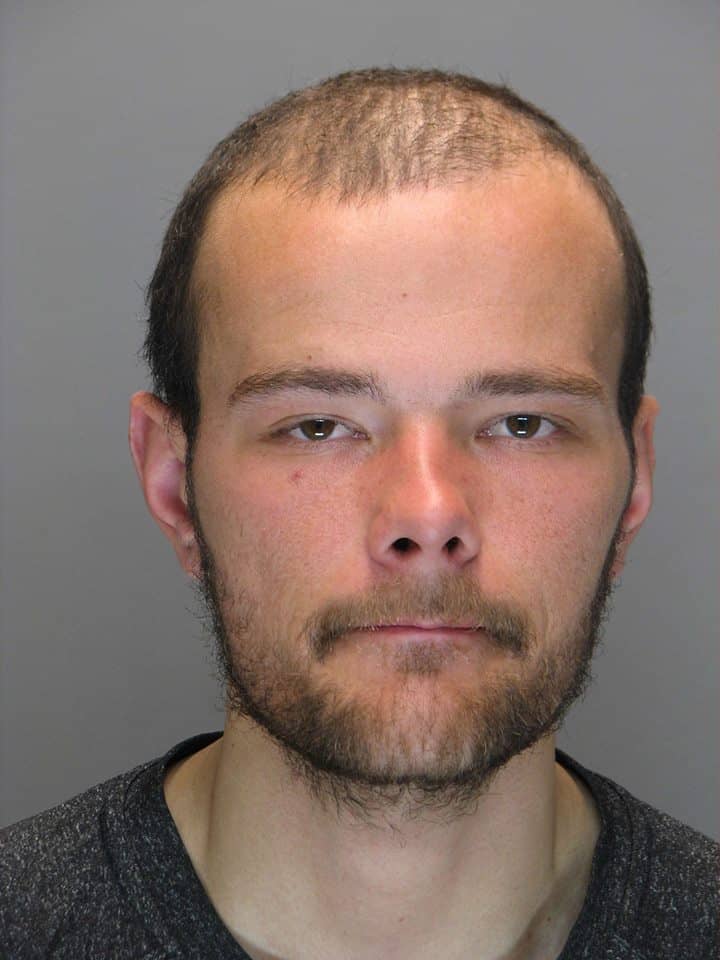 Warwick, RI — Warwick Police arrested a 26-year-old man after responding to a report of a suspicious person and finding the man inside a house on Bokar Street at about 5:41 a.m. Wednesday, as well as evidence of a break-in nearby on Friar Tuck Road.
Police charged Michael Collins, 26, with two counts of Breaking & Entering into a Residence of a Person Over 60 years of age, according to a Warwick Police report on Facebook. Collins, who is known to WPD detectives and believed by police to be homeless, told the arresting officers he was looking for food and trying to stay warm.
Officer Ryan Lancaster responded to the suspicious person report at Friar Tuck road, speaking with a 92-year-old man who said someone was knocking on his door. When the man left his bedroom to investigate, he found his front door open, and a person was walking away from his house.
Officers searched the house, finding a broken window on the first floor with blood indicating the point of entry of a burglary, according to the report.
During his search of the Friar Tuck Road house, Lancaster saw a man on the front lawn of a house on Bokar Street and, taking the break-in into consideration, walked over for a closer look at the situation. At the Bokar Street house, he found someone had forced their way into a garage door. Ryan went into the house and found Collins inside.
The elderly couple owning this house identified a bottle of soda and a loaf of bread found in their back yard they said was taken from their house, the report states.
After speaking with Collins, Warwick Police Detectives, who are familiar with him, reported they are certain he is homeless and was looking for shelter and food, with no intent to harm anyone.