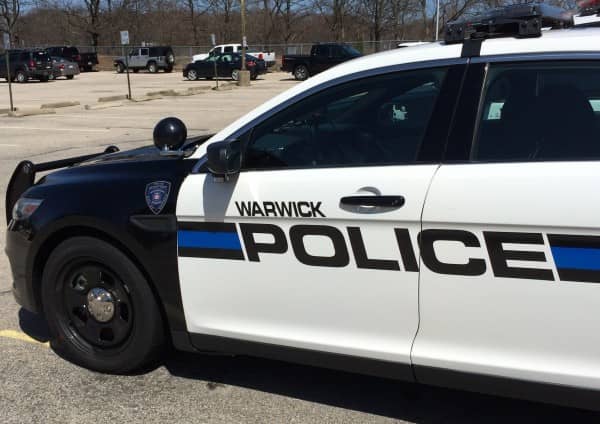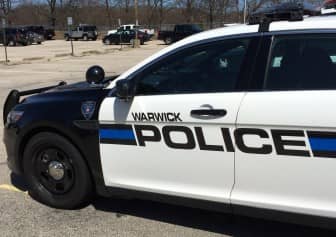 Warwick, RI — Warwick Police arrested the driver of a 2009 Lincoln after he crashed into the wall at Fairfax Village Apartments on Post Road Dec. 21 at 11:27 p.m., then ran away, only to be stopped by a building resident until officers could make an arrest.
Three officers responded to the scene of the crash at 900 Post Road, where a Warwick Fire Department rescue crew was treating a passenger from the Lincoln, Frederick Kenyon, 67, a resident of the complex, for apparent minor injuries. Officers, following witnesses reports, checked the apartment complex where the driver had been spotted, but weren't able to find him, according to Officer Daniel Dimaio's report.
Daniel Autieri, 29, a resident of the apartment complex, had heard the crash and left his apartment, witnessing the driver flee the car, he told officers. As police searched the area for the driver, he said he saw the man hiding in the bushes near the building. The driver ran, but Autieri was able to catch him and began struggling with the man.
Officer Melissa Schlitzer, who had responded to the crash, heard Autieri struggling with another man, and ran to investigate, finding Autieri trying to restrain a man who fit the description of the driver, she reported. She helped Autieri restrain the man. Officers checking the complex also heard the struggle near Fairfax Drive and ran to help restrain the driver, according to the report of Officer David Waddington.
Autieri and each of the officers reported that the man, later identified as Matthew Kenyon, 25, of 1 Cedar Pond Drive, Warwick, fought with and spit at the officers as they restrained and arrested him. Several times, according to Dimaio's report, Matthew attempted to spit blood in officers' faces. The officers used a spit mask on him to prevent this, then resorted to pepper spray whe Matthew was able to remove the mask and continued struggling with the officers.
DiMaio reported that during the struggle, the younger Kenyon said that he had been driving because his father, Frederick, was too drunk to drive. DiMaio reported that he later discovered the elder Kenyon, the owner of the car, had a restraining order against his son.
Matthew was transported to Kent County Memorial Hospital for a DUI investigation, where he refused to submit to any tests. Police charged him with failure to stop after a crash resulting in injury, a felony, and DUI, blood alcohol content unknown, first offense. He was also charged with violating the no-contact order, resisting arrest, and disorderly conduct. He was also issued a violation for refusing the chemical test, and held as a probation violator and no-contact order violator.
Matthew was scheduled for a court screening on the charges Feb. 1 in Third District Court.