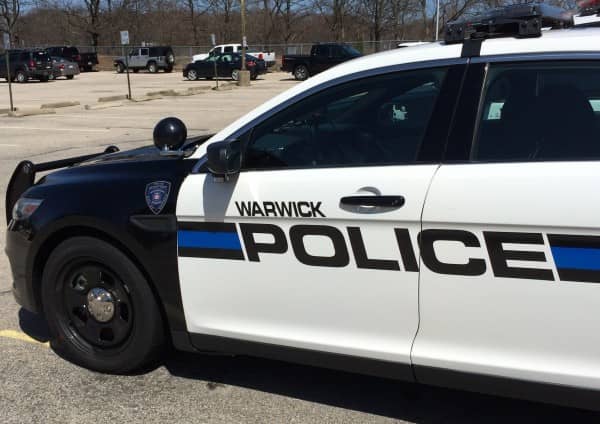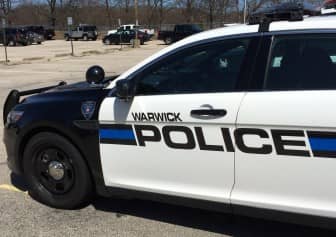 Warwick, RI – A man driving a black 2005 Jeep Grand Cherokee hit a snowbank while attempting to use the Burger King drive-thru on Feb. 14 at 1:20 a.m., then couldn't speak intelligibly while ordering shortly before Warwick Police arrested him for DUI.
The man, William J. Britton, 34, of 203 Carpenter Road, Foster, was so difficult to understand that the drive-thru clerk had to ask him to pull up to the window instead of using the drive-thru speakers, according to Officer Russell Brown's report.
When Britton did so, the clerk reported the man's eyes appeared bloodshot. At this point, Brown reported, the clerk decided to report the incident to the police.
When Brown responded to the call, Britton was still idling in the drive-thru lane, waving money at the clerk through his car window, according to the officer's report. Brown turned on his lights and pulled his cruiser in behind Britton's Jeep, which proceeded to pull forward slowly, stopping twice after leaving the drive-thru lane.
Before Britton could drive further, a second officer, Austin Brown, blocked his path with his cruiser.
Brown approached Britton and spoke with him, asking where he'd come from. Brtitton said he'd just left the Tavern 12 bar. Britton told Brown he'd had one drink at the bar.  Brown noticed Britton's speech was severely slurred, and his eyes appeared bloodshot and watery, according to his report.
Brown asked Britton to perform a series of field sobriety tests, which he agreed to, and subsequently failed.
Britton exited his Jeep, quickly taking a bite of the sandwich he'd just bought at the drive-thru. Brown reported Britton appeared very unsteady on his feet.
Brown reported that during the tests, Britton exhibited a lack of smooth pursuit in his vision; he talked over the officer's instructions for the walk and turn, saying "Walk down the imaginary line, OK, and starting the test without the officer, breaking heel-to-toe cadence, failing to count the proper number of steps repeatedly, and could not maintain his balance during the one-leg-stand.
Brown arrested Britton, transporting him to Warwick Police Headquarters at 99 Veterans Memorial Parkway, where he refused to submit to a blood alcohol test.
Brown charged Britton with driving under the influence, DUI, blood alcohol content unknown, and issued him a citation for refusing to take a blood alcohol test.