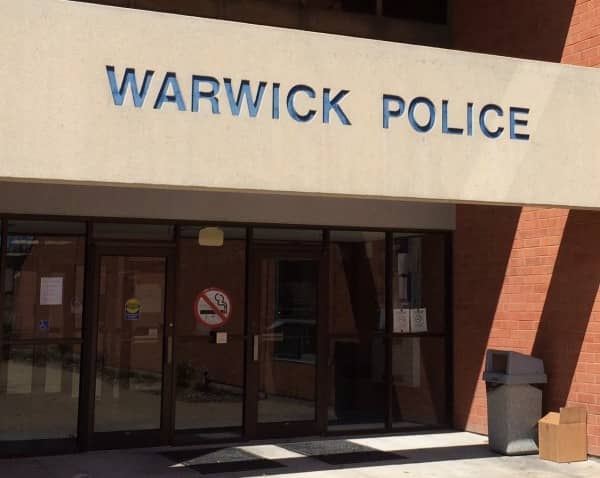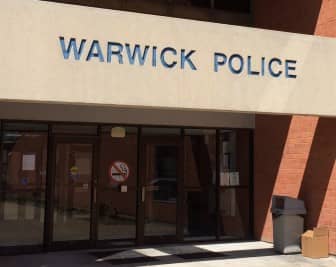 WARWICK, RI — Warwick Police arrested Lucas Britton, 26, of 43 Bernon St., FL Apt. 2 July 17 on a charge of larceny when he confessed he had been solely responsible in stealing Top of the Bay's flag June 6, not his friend, Dylan Martin, of Rehoboth, MA.
Britton contacted police and arranged to make a statement at Warwick Police Headquarters, 99 Veterans Memorial Drive, about his responsibility in the theft of the restaurant's 30 ft. x 20 ft. U.S. flag at 12:20 a.m. that day, according to Officer Richard Odell's report.
Odell met with Britton at the station, who made a written statement that he and his friends, Dylan Martin, 20, of 199 Agricultural Ave., Rehoboth, MA, and Taylor Degnan, 20, of 96 Ferncrest Ave., Cranston, had been walking on the beach together when he became curious about how secure the flag was and discovered it was not very secure, according to the report.
Britton wrote that he became excited when he discovered the flag wasn't secured, and, believing the large flag was a ridiculous thing to take, ran toward their parked vehicle, a cargo van, according to the original report.
Officers Jamie Petit and Christopher Fernandes, who had been called to the area for the reported theft, discovered and stopped the van on on Oakland Beach Avenue, discovering the flag inside on the floor. The officers arrested and charged Martin, identified by the restaurant's owner, Elias Farhat, 38, as the thief.
Britton told Odell he had acted alone in taking the flag.
Odell arrested Britton and charged him with the larceny. He was booked, photographed, and scheduled for a Third District Court date of Aug. 7. He was released without incident.