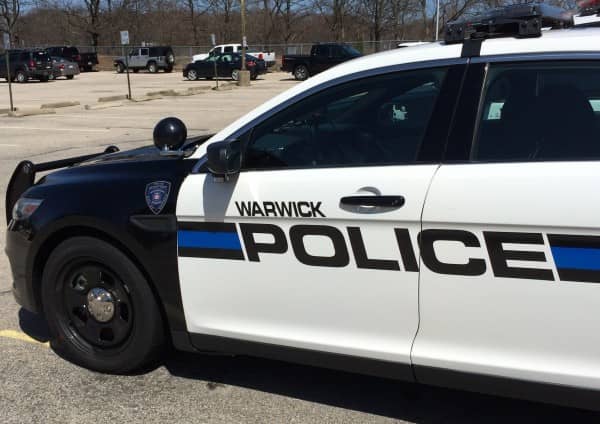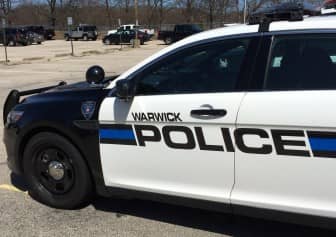 WARWICK, RI — A jealous husband faces breaking and entering, assault, vandalism and domestic disorderly conduct charges after he entered another man's house through a closed front door June 3 at 1:43 a.m. and assaulted the homeowner, knocking him over in his patio chair, breaking it, according to Warwick Police.
Officer Randy Bell was called to 583 Sandy Lane for a report of a disturbance, and met with the homeowner, Jeremy Mitchell, 37, who said that his friend, Rodney Sorrentino, 42, of 252 Shamrock Drive, had entered his house through a closed front door, then entered the back yard through a sliding glass door and struck him in the face with a closed fist, knocking him over in his patio chair, then got on top of him and struck him again in the face, saying, "What the f**k are you doing with my wife?" he said, according to Bell's report.
About 10 minutes earlier, Mitchell said, he had happened upon Jessica Sorrentino, 38, stopped at a red light and invited her into his yard for a cigarette. They were in the back yard for about five minutes when Mr. Sorrentino arrived and assaulted him, according to the report.
Jeremy's mother, Jacqueline Patricio, 57, entered the back yard and told the Sorrentino couple to leave the property, which they did, using separate vehicles, after about 10 minutes of arguing, according to the report.
Jacqueline told Bell that she had been in her downstairs bedroom at about 1 a.m. when she heard heavy footsteps coming downstairs and saw a flashlight preceding the person making the noise. Believing the approaching man to be her son, she asked him what was going on. The man, Sorrention, said, "Oh, my God," and walked back up the stairs, prior to the assault, she said.
Officers Anthony D'Abrosca and Jeremy Smith went to Sorrentino's Shamrock Drive home to speak with him about the report.
Sorrentino said he had attacked Mitchell because he thought his wife was cheating on him with the man, he told the officers, according to Officer Anthony D'Abrosca's report. He said he and Mitchell fought on the ground, and then he left.
D'Abrosca arrested Sorrentino and transported him to Warwick Police Headquarters, 99 Veterans Memorial Drive. A short time later, Jessica Sorrention arrived and provided a statement supporting Mitchell's account. D'Abrosca provided her with information on domestic violence safety.