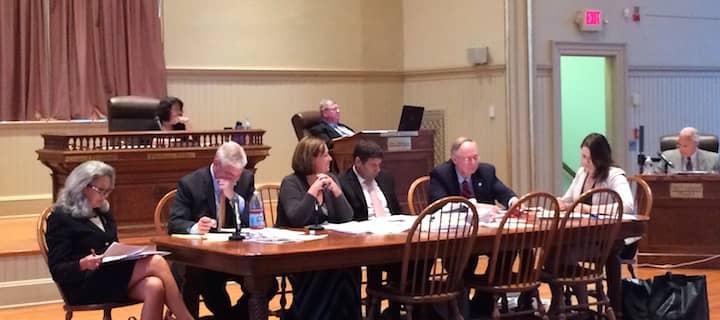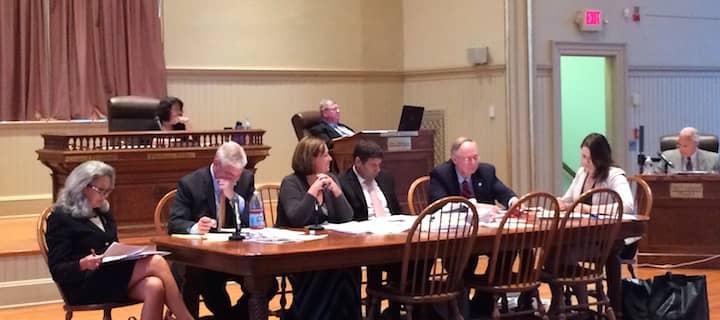 WARWICK, RI — Lynne Prodger, the City Budget/Financial Reporting Analyst whom City Council fans will remember as a regular presence of meetings and budget hearings, is Warwick's new City Treasurer.
Prodger will assume the responsibilities of her predecessor Brian Silvia, who was promoted to Finance Director last week, Mayor Joseph Solomon announced today.
She worked closely with Silvia during the recent budget process, helping to facilitate the presentation of the prior administration's proposed FY19 budget, according to the Mayor's office.
Prodger has been a key contributor within the Finance Department, where she has held responsibility for many facets of the annual planning process and submission of the $308 million City general fund budget. In this capacity, Prodger partnered with department directors to ensure spending is appropriately managed within budget parameters, Solomon said in the announcement.
Prodger's prior duties also included oversight of state and federal grant activity. In her prior role, Prodger was recognized for her strong analytical skills where she created numerous financial reporting packages used for forecasting and quantifying the impact of tax rate changes on City revenue. She has also been responsible for analyzing the fiscal impact of legislative changes for the Finance Director and prepares financial statements for special fund accounts.
"Lynne was an important part of our collective efforts to ensure that the budget process ran smoothly, particularly after the unexpected resignation of the former Finance Director just days before public hearings began," Solomon noted. "She is organized, extremely thorough and very skilled at her job. I have every confidence that she will manage the responsibilities of the City Treasurer's position effectively and efficiently and am proud to have her continue as a member of my finance team in this capacity."
Prodger previously worked for three years for the Pawtucket School Department, where she held the position of staff accountant and then grant and resources accounting manager. Her professional experience also includes work at the New England Foundation for the Arts. Prodger holds a Bachelor of Science in Business Administration from Skidmore College in Saratoga Springs, NY, and volunteers her time at DownCity Design and as a mentor with the RI Mentoring Partnership.
"I am very pleased to assume the role of City Treasurer and look forward to serving the City's Finance Department in a new capacity," Prodger said. "I anticipate a productive collaboration with Mayor Solomon, his team, and all members of the hardworking Finance and Treasury staff. Mayor Solomon has exemplified to me an efficient and ethical approach to government and I look forward to our continued service to the City."