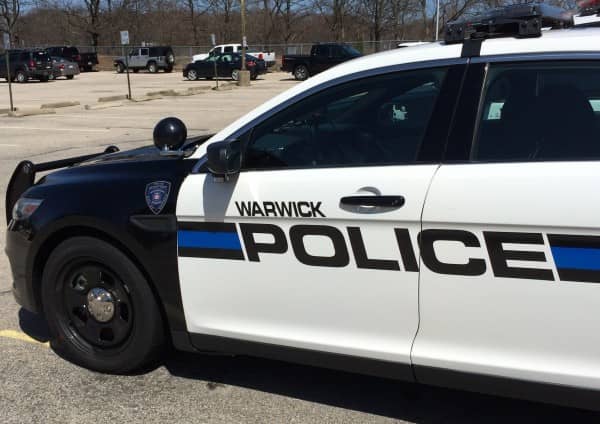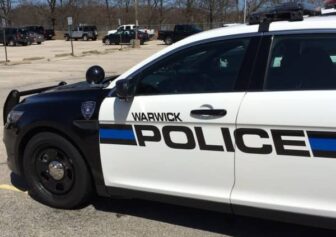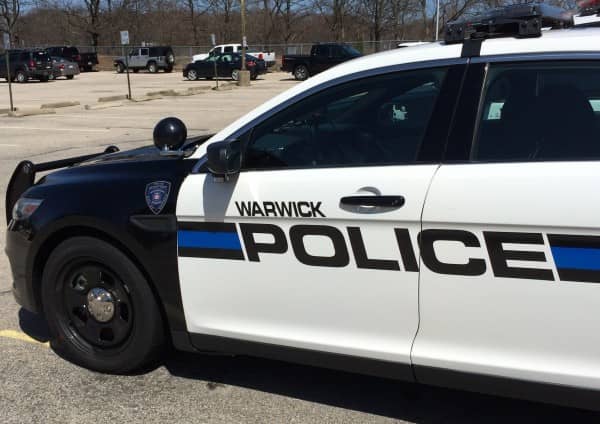 WARWICK, RI — Warwick Police stopped a black Ford Edge drifting into the oncoming lane as it headed west on Main Avenue at 9 p.m. Nov. 26,  charging the driver with DUI.
Officer Nicholas DeLuca was headed east on Main Avenue near Gordon Lake Boulevard when he spotted the swerving driver, and turned to follow. The Ford swerved into the far right lane, forcing a car to brake to avoid a crash. It stopped at the light positioned over the stop line, then sped away when the light turned green, according to the officer's report.
The Ford slowed and pulled over to the right, but accelerated again west on East Avenue. DeLuca turned on sirens to signal a stop, but the driver only slowed, veered to the right and drove onto the Rte. 95 South onramp, according to the report.
DeLuca followed the Ford with lights and siren on, until the car finally pulled over near Exit 27, part in the breakdown lane and part in the travel lane. DeLuca got out of his cruiser and approached the driver's side of the car, and identified the driver as Brian McNeil, 60, of 113 Sheldon Road, Apt. 218, Griswold, CT, the officer reported.
DeLuca asked why McNeil hadn't stopped, but the driver only stared back at him, then looked into his lap and back at DeLuca several times. McNeil's movement was slow and when he finally responded, did so with "gutteral noises," before speaking, but seemed disorganized and confused. DeLuca spotted several empty Smirnoff nips and soda cans in the car with McNeil.
DeLuca asked McNeil to turn the car off and get out, but he just looked at the ignition, and the officer had to open the car door and remove him himself.
When asked, McNeil said he'd been drinking the nip bottles, three or four, prior to ballroom dancing class at The Dancing Feeling on Post Road, DeLuca reported. He also reported a strong odor of alcohol on the man's breath and that his eyes were bloodshot.
McNeil refused to take sobriety tests, telling DeLuca that he "knew he was over the legal limit," according to the report. DeLuca arrested him and transported him to Warwick Police Headquarters, 99 Veterans Memorial Drive, where he consented to breath tests of his blood alcohol, registering a .192 and .182 on successive tests.
DeLuca charged McNeil with DUI, .15 or Greater, First Offense, and cited for Times Lights Required, Turn Signal Required, and Laned Roadway Violation.
His car was towed from the highway by Blue Sun towing.