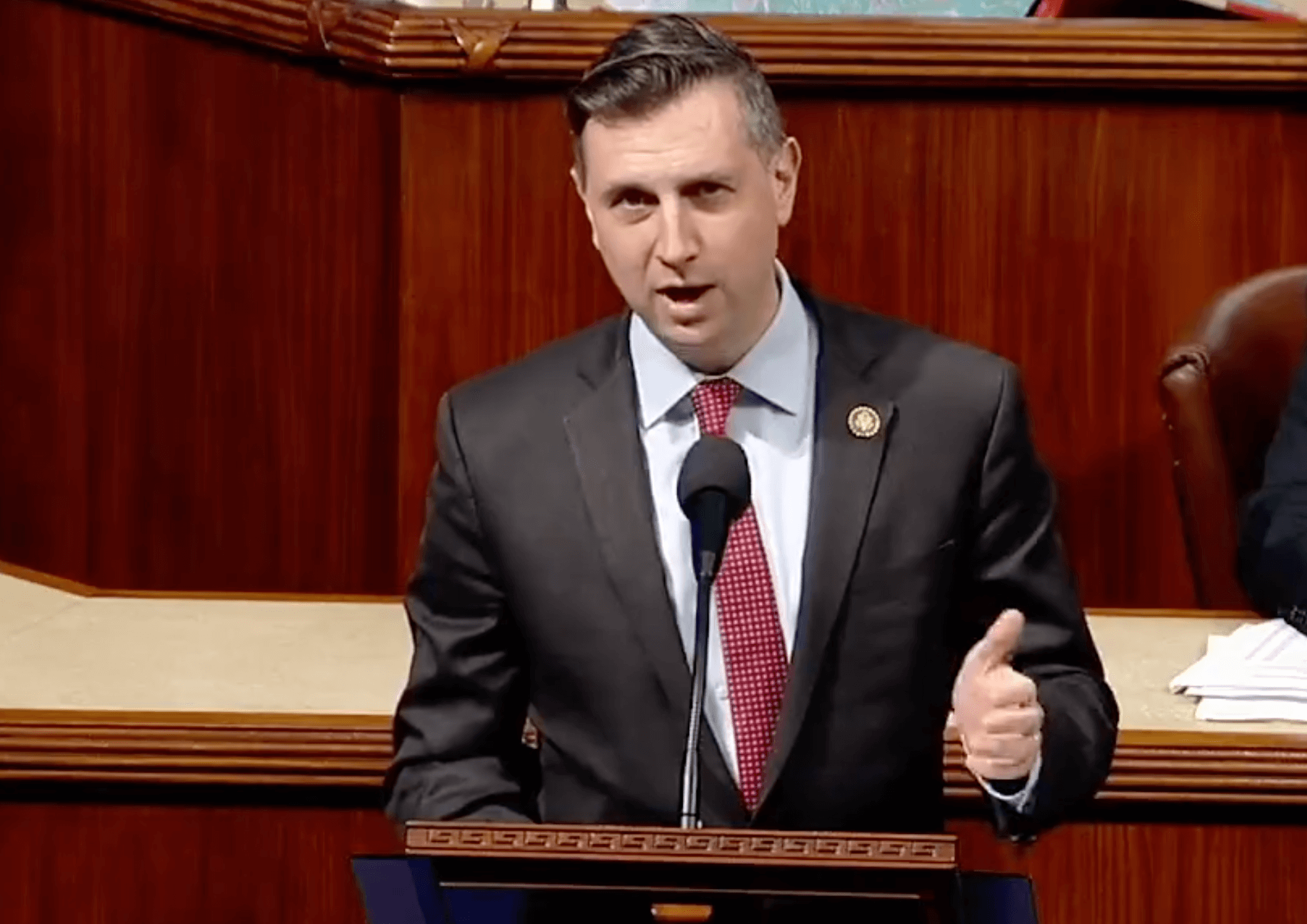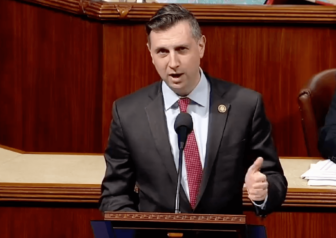 WASHINGTON, DC – Thursday, Rep. Seth Magaziner (RI-02) spoke on the floor of the U.S. House of Representatives to honor Duilio "Dewey" Turilli, 100, a Warwick Iwo Jima veteran in World War II.
Born in Italy, Mr. Turilli came to the United States at the age of 6 from Italy. Shortly thereafter, he and his family settled in Rhode Island. After graduating from Central High School in Providence, Dewey was drafted as a radio operator for the 457th Fighter Squadron, a P-51 Mustang unit in the Army Air Force, according to Magaziner's speech in Turilli's honor.
During World War II, Turilli served on the island of Iwo Jima as a radio operator with the 457th Fighter Squadron, a P-51 Mustang Unit in the U.S. Air Force, where he helped U.S. forces to defeat the Japanese during  the Battle of Iwo Jima.
According to History.com, the Battle of Iwo Jima was an epic clash between U.S. Marines and the Imperial Army of Japan in early 1945. American forces invaded the island on Feb. 19, 1945, beginning a five-week fight for control of the island. By the end, it is estimated that 7,000 U.S. Marines died in the assault, as well as all but 200 of the estimated 21,000 Japanese troops defending the island.
In WWII, 1000s of brave RIers risked their lives to defeat authoritarianism.

RI vet Dewey Turilli just celebrated his 100th birthday, exactly 78 yrs after his unit helped to win the Battle of Iwo Jima.

I join all of RI in thanking Dewey for his tremendous service to our nation. pic.twitter.com/yz0Bw5tp4C

— Congressman Seth Magaziner (@Rep_Magaziner) March 23, 2023
Four days into the battle, on Feb. 23, 1945, Marines captured Mount Suribachi, on Iwo Jima's south side, famously raising an American flag at the summit. The event was captured by Associated Press photographer Joe Rosenthal, who won a Pulitzer Prize for the iconic photograph. The day also happens to be Turilli's birthday. The fighting continued until  March 25, 1945, when 300 remaining island defenders staged a final attack and were defeated.
Exactly 78 years after Rosenthal's iconic photograph, on Feb. 23, 2023, Turilli celebrated his 100th birthday, surrounded by his friends and family in Warwick. The Providence Journal interviewed him on March 6 about his experiences and memories of the battle.