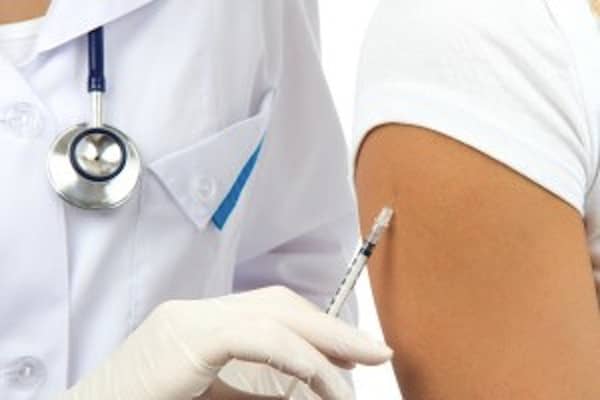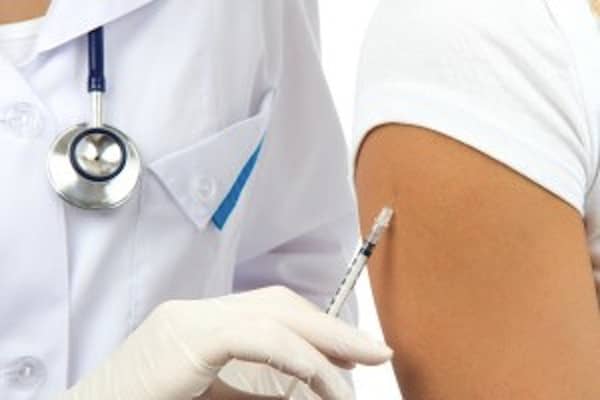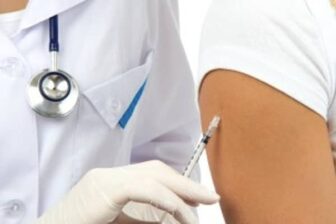 PROVIDENCE, RI — The U.S. Food and Drug Administration has cleared the booster doses of the bivalent Pfizer-BioNTech COVID-19 Vaccine for children 6 months through 4 years at least 2 months after primary vaccination with the original vaccine, but few Rhode Island children in the age group have gotten that far.
According to the RI Department of Health, only 9 percent of children aged 0-4 have completed the primary vaccine series of any of the three vaccines available, Pfizer-BioNTech, Moderna and Johnson & Johnson. About 13 percent of children in that age group are partially vaccinated.
In announcing the booster dose clearance for young children, the FDA stipulated the following points for parents and caregivers to keep in mind:
Since December 2022, children 6 months through 4 years of age who receive the first two doses with monovalent Pfizer-BioNTech COVID-19 Vaccine should complete their three-dose primary series with the Pfizer-BioNTech COVID-19 Vaccine, Bivalent. These children in this age group are not eligible for a booster dose of a bivalent vaccine at this time and are expected to have protection against the most serious COVID-19 outcomes. The authorization is for those children 6 months through 4 years of age who completed their 3-dose primary vaccination series with the monovalent Pfizer-BioNTech COVID-19 Vaccine, before the Pfizer-BioNTech COVID-19 Vaccine, Bivalent was authorized to provide the third dose in the 3-dose primary series.
The Pfizer-BioNTech COVID-19 Vaccine, Bivalent includes an mRNA component corresponding to the original virus strain to provide an immune response that is broadly protective against COVID-19 and an mRNA component corresponding to the omicron variant BA.4 and BA.5 lineages to provide better protection against COVID-19 caused by the omicron variant.
"Currently available data show that vaccination remains the best defense against severe disease, hospitalization and death caused by COVID-19 across all age groups, and we encourage all eligible individuals to make sure that their vaccinations are up to date with a bivalent COVID-19 vaccine," said Dr. Peter Marks, director of the FDA's Center for Biologics Evaluation and Research.
According to Johns Hopkins Medicine, experts, including those at Johns Hopkins, believe that there are many benefits to child COVID-19 vaccination and COVID-19 boosters:
Protect kids from getting COVID-19: Although COVID-19 in children is sometimes milder than in adults, some kids infected with the coronavirus can get severe lung infections, become very sick and require hospitalization.  Children can also have complications such as multisystem inflammatory syndrome in children that may require intensive care or long-lasting symptoms that affect their health and well-being. The virus can cause death in children, although this is rarer than for adults.
Prevent the spread of COVID-19: Like adults, children also can transmit the coronavirus to others if they're infected, even when they have no symptoms. Getting the COVID-19 vaccine can protect the child and others, reducing the chance that they transmit the virus to others, including family members and friends who may be more susceptible.
Vaccinations prevent variants: Reducing viral transmission by getting vaccinated and a COVID-19 booster also reduces the virus' chance to mutate into new variants that may be even more dangerous. However, the virus can transmit easily between unvaccinated children and adults, giving new variants a chance to emerge.
Getting your child vaccinated maintains normal activities: Getting vaccinated will also help keep children in school and participating in the things they enjoy. Children exposed to the coronavirus who are vaccinated are less likely to get infected, and so are more likely to be able to continue participating with less disruptions to school attendance and other activities.
COVID-19 vaccines help protect  your community: Another reason to strongly consider a COVID-19 vaccine for your child is to protect the health of those living and working in your area. Each child or adult infected with the coronavirus can transmit the virus to others in the community.
If this happens some of the people so infected will become quite sick themselves or further spread the virus to others who will become very sick, and maybe even die — all because of a preventable infection.
This transmission also provides a chance for the virus to mutate further and create a new variant that might prove more infectious or resistant to the available vaccines and therapies. Fewer overall infections among the population means less chance of severe infection and death in the community and of dangerous coronavirus variants emerging.