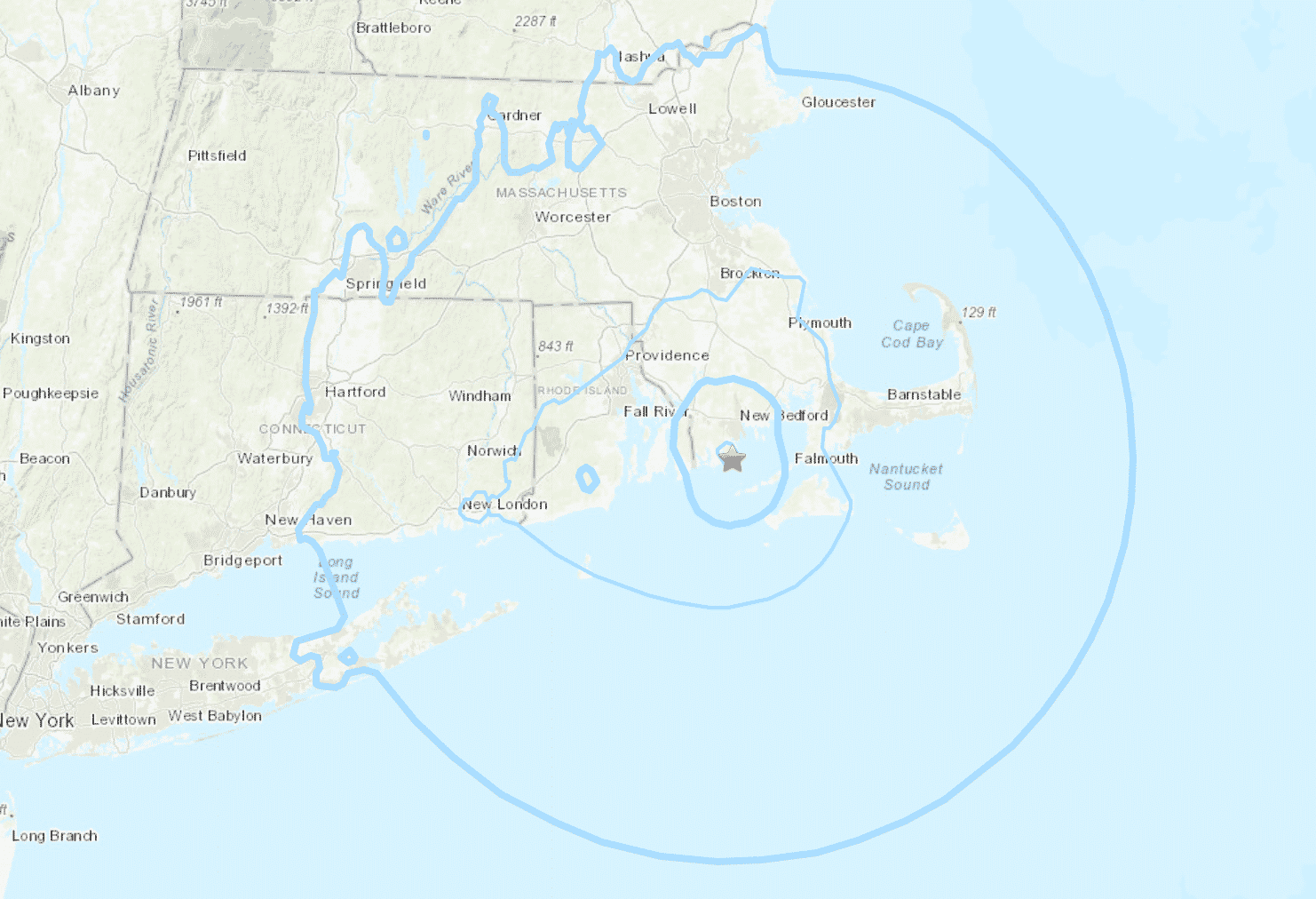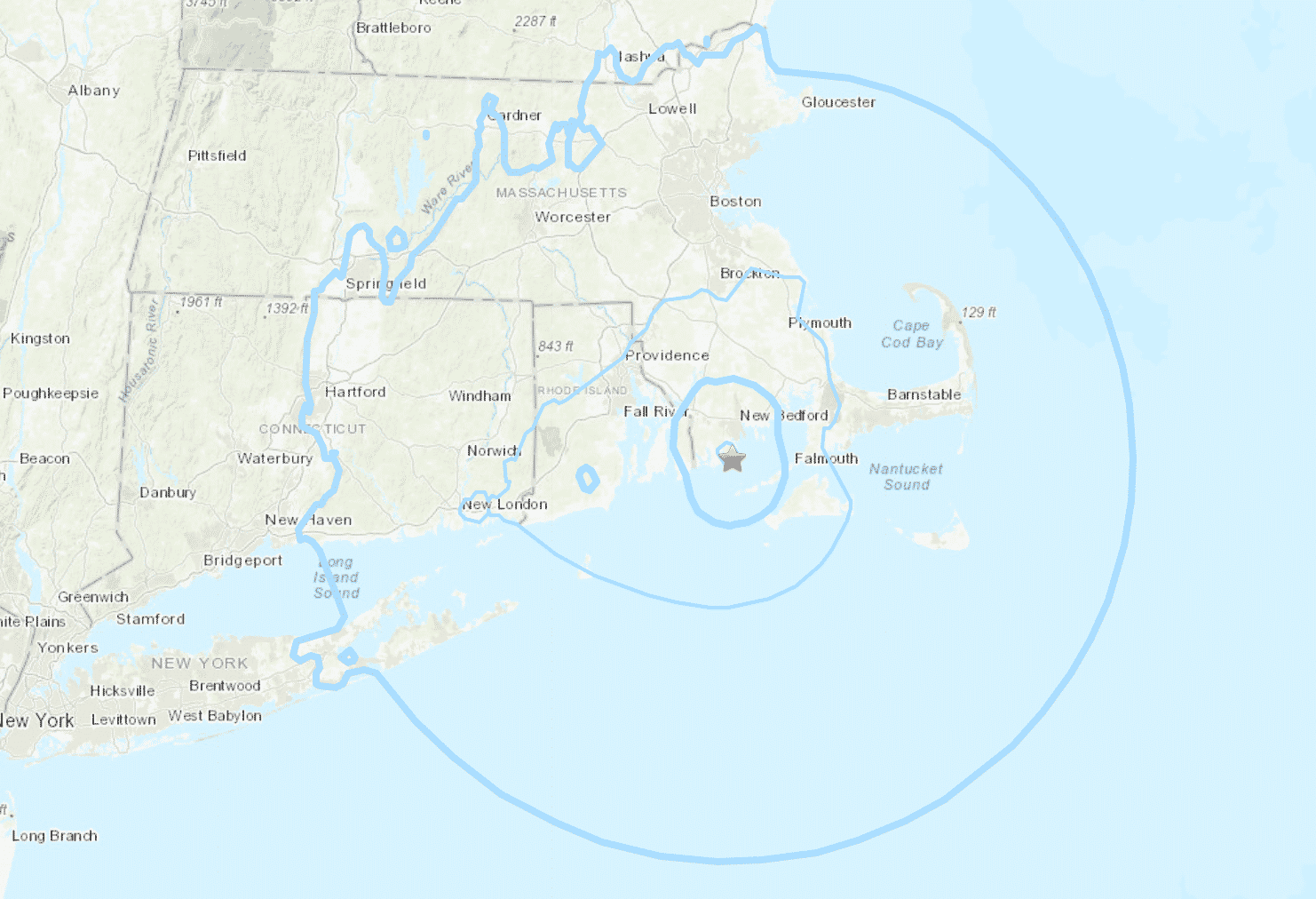 BLISS CORNER, MA— Late-sleeping Rhode Islanders got a rude awakening Sunday at about 9:10 a.m., with a MA 4.0 earthquake centered in Massachusetts, 9 kilometers south-south-west of the coastal town of Bliss Corner near New Bedford.
Fortunately, as Providence Journal reporter Patrick Anderson points out, the is no resulting tsunami from the geological under-water event, according to.tsunami.gov.
Matthew Cappucci, Meteorologist with the Washington Post, reports the earthquake is the strongest in generations, observing data going back to the early 1970s.
The tremor was felt in Boston and as far west as Hartford and New Haven in Connecticut. In Cranston, the quake shook buildings, where windows and floors vibrated for long seconds. Social media reports from Coventry detailed some people were briefly convinced a large truck had passed their home before the shaking lingered without passing. The quake was also felt in Warwick.
According to the Norfolk, VA emergency preparedness page on earthquakes, "a magnitude 4.0 eastern U.S. earthquake typically can be felt at many places as far as 60 miles from where it occurred, and it infrequently causes damage near its source. A magnitude 5.5 eastern U.S. earthquake usually can be felt as far as 300 miles from where it occurred, and sometimes causes damage out to 25 miles."