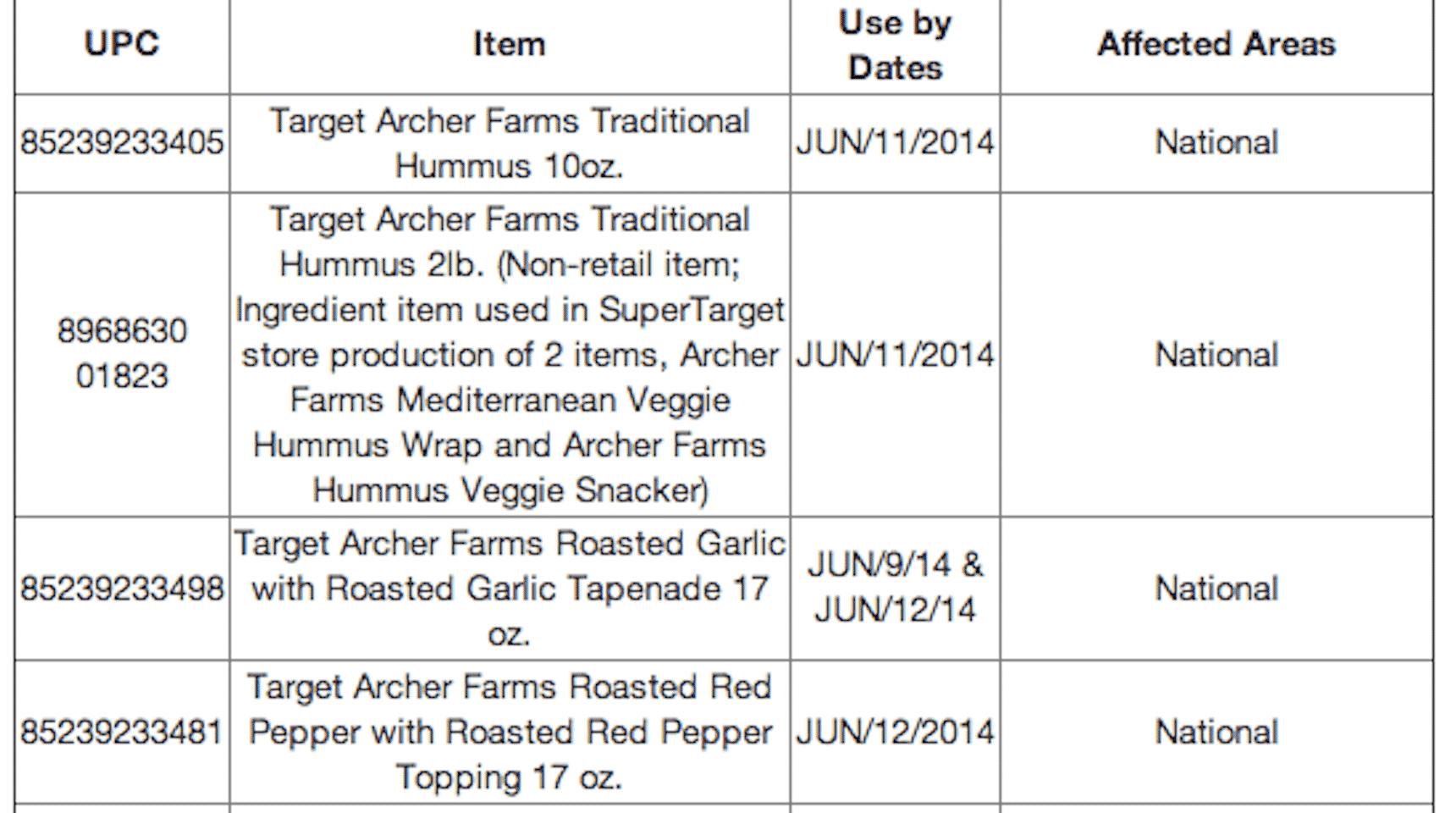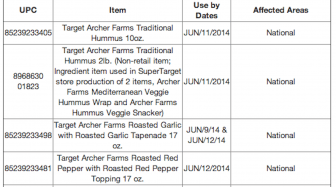 If you're  a hummus lover who gets their fix at Target, it's time to check your refrigerator — the FDA reports a nation-wide recall for the popular dip.
Lansal, Inc.( d.b.a Hot Mama's Foods), announced May 19 it's voluntarily recalling approximately 14,860 pounds of hummus and dip at Target and Trader Joes's due to concerns about a possible Listeria contamination.
The Target recall is nation-wide, but the Trader Joe's recall has been issued state by state, and Rhode Island is not on that list.
According to the FDA, Listeria monocytogenes can cause serious and sometimes fatal infections in young children, frail or elderly people, and others with weakened immune systems. Although healthy individuals may suffer only short-term symptoms such as high fever, severe headache, stiffness, nausea, abdominal pain and diarrhea, listeria infection can cause miscarriages and stillbirths among pregnant women.