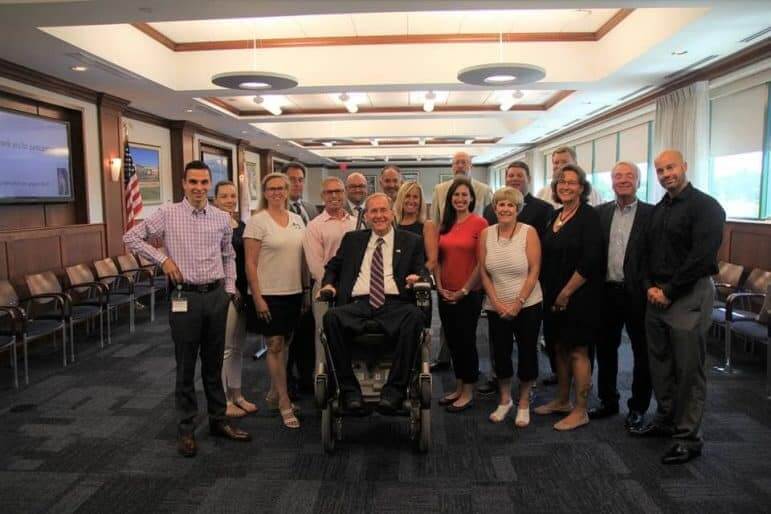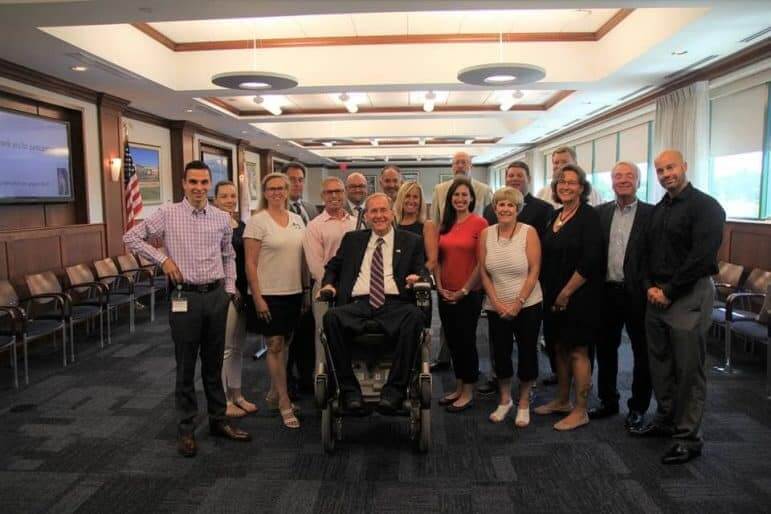 EAST GREENWICH — Congressman Jim Langevin (D-RI) hostED three roundtable discussions with leaders in the Rhode Island small business community Thursday, focusing on business needs and economic growth strategies, the first of many themed days for the Langevin Listening Tour, a district-wide initiative Langevin is leading to collect feedback and gain insight from constituents.
"Small businesses are the engine that drives Rhode Island's economy," said Congressman Langevin. "They support economic activity, help build communities, and employ the majority of private sector workers in our state. I look forward to engaging with local business leaders and listening to their ideas to improve our business climate and foster further economic growth."
"We need to all work together to provide resources and assistance to small businesses and to the community groups that support economic development." said John Kevorkian, a Partner at Sprout CoWorking who is hosting Congressman Langevin for a tour before the first roundtable event with members of the co-working and incubator community.
"Congressman Langevin is a tireless advocate for small business in Rhode Island," said Lauren Slocum, the Executive Director of Central Rhode Island Chamber of Commerce and the lead organizer of the roundtable at the New England Institute of Technology. "I am pleased to see he is continuing his outreach, and I look forward to a spirited discussion of the issues."
"This convening session provides an opportunity for a sampling of our chamber members and of other chambers to voice their pressing concerns about operating a small business in Rhode Island", said Kristin Urbach, the Executive Director of the North Kingstown Chamber of Commerce. "Based on our past experience with Congressman Langevin, we know that he is not only a great listener, but also a leader who takes action and follows up to achieve the desired outcome. We're honored that the Congressman selected Dan's Carriage Inn located in North Kingstown for his South County small business event."