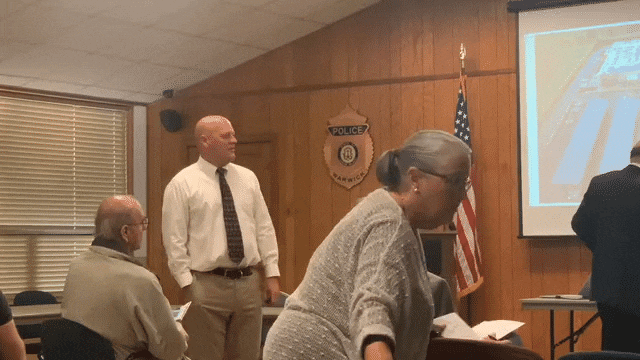 WARWICK, RI — Warwick City Planner Tom Kravitz hosted a workshop about the current city solar ordinance and  proposed changes  at WPD HQ Wednesday, stressing edits prohibiting  community-altering uses, taking constructive and critical feedback.
The solar zoning changes have been discussed at successive meetings over the summer. The ordinance has since been revised by Kravitz, who recently started as the new Warwick City Planner.
Kravitz explained his revision to the ordinance takes what he described as an aggressive approach to discouraging residential commercial solar installations that would alter neighborhoods and lead to tree removal. He said he'd done that in the ordinance by allowing solar installations on existing commercial land "by right," making it more attractive and less for work for aspiring solar companies.
In one example from a Walmart with a solar installation in California, for instance, the company would be able to go through the Building Inspector's office, get a permit, and put up solar panels without the need for planning or zoning review.
"That's what we're told, it might even be more than that, required to overcome the financial incentives, to try to put solar in these kind of situations in the commercial corridor," Kravitz said.
By contrast, he said, solar will be much more restrictive in residential and open space zones.
A pdf of materials from the meeting passed out to attendees of Kravitz's presentation has been embedded below:
Kravitz-Solar-Ordinance-Workshop