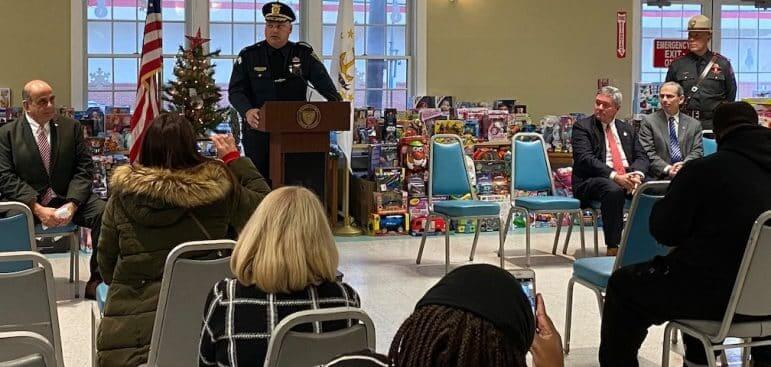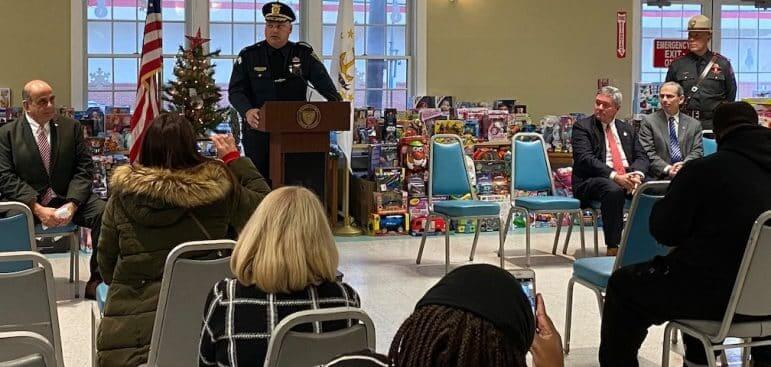 WARWICK, RI — Warwick and RI State Police met at Buttonwoods Community Center Tuesday to announce the conclusion of  the Kids, Cops and Christmas Campaign, which collected more than 3,000 toys with the help of  local, state and federal agencies.
The gifts will be given to the following agencies for distribution to families with children aged from toddler to teen: West End Community Action, Crossroads Rhode Island; Family Service of Rhode Island; Southside Boys and Girls Club/Prince 2 Kings; A Children's Friend; the Hispanic Ministerial Association of Rhode Island; Multi-Cultural Center for All; the Mount Hope Neighborhood Association; the Center for Southeast Asians; the African Alliance; and the Chad Brown Alumni Association.
"Every child deserves a gift at Christmas," said Major Christopher J. Dicomitis, who is leading this year's Kids, Cops and Christmas campaign. "We hope the toys and gifts we collect will help make the holidays a little brighter for many children and their families."
The Rhode Island State Police, The Rhode Island Department of Public Safety, the Rhode Island Police Chiefs' Association, the Warwick Police Department, the Rhode Island Department of Attorney General, the U.S. Attorney's Office in Rhode Island and other state and federal law enforcement agencies are collecting these gifts to fulfill the wishes of deserving children throughout Rhode Island.