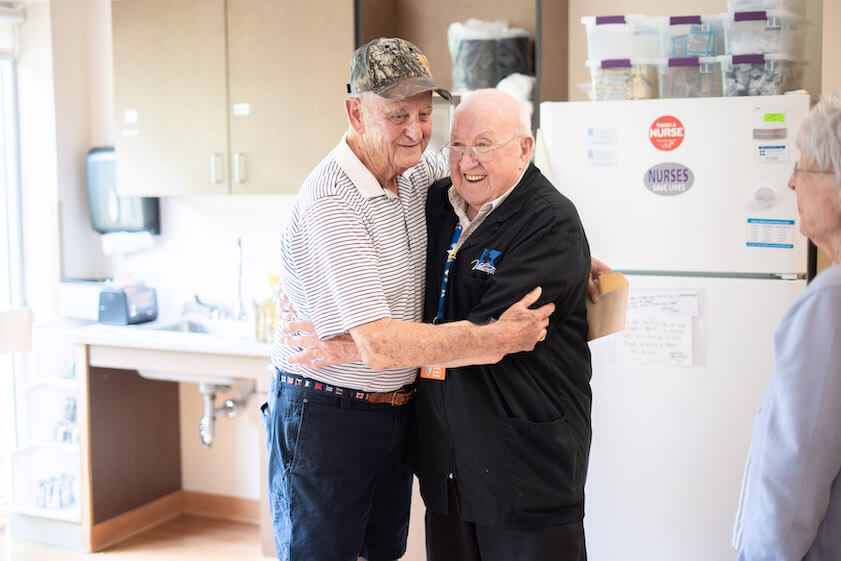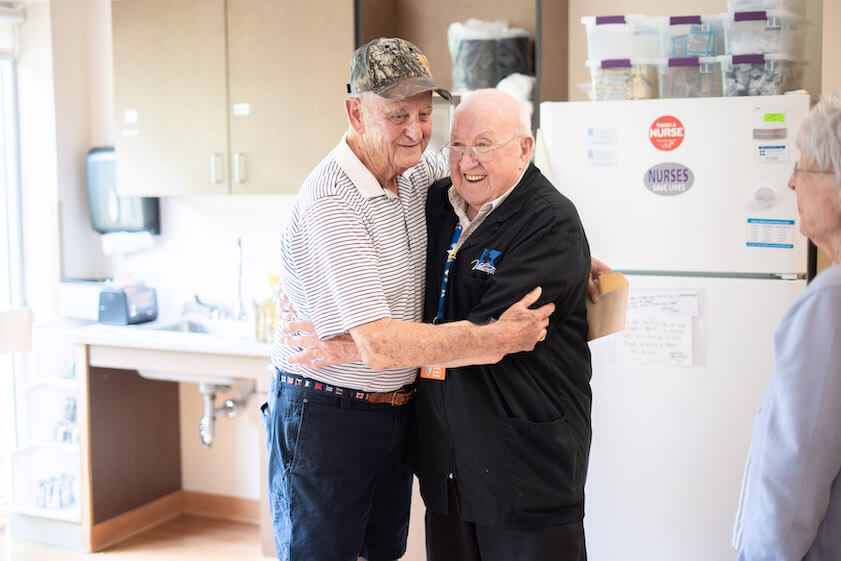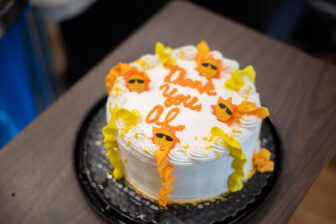 WARWICK, RI — Al Stanford, 94, Kent Hospital volunteer at the Women & Infants infusion center for years comforting patients with his humor and talks, was surprised by one couple who showed their appreciation of his compassion with a gift and cake July 14 during his shift.
Women & Infants Infusion Center at Kent is an outpatient facility on the Kent Hospital campus where patients receive IV treatments, staffed with nurses who specialize in oncology and IV procedures. The center has comfortable patient areas with reclining lounge chairs, individual cable TV, and music stations. It also has Stanford, providing comfort and conversation to patients along with a few laughs at his "famous" jokes, according to Kent Hospital's announcement about the surprise recognition of his efforts.
Retired Foster, RI Police Chief John Murray met Al while accompanying his wife, Elaine, to her chemo treatments every week. They quickly formed a friendship and Al became a supportive figure for the couple. Murray was so appreciative of Al that he wrote a letter of gratitude to Kent Hospital.  He told Stanford's hospital colleagues that he wanted to recognize him in a meaningful way.
That Friday, with Kent Hospital staff's assistance, the Murrays and Stanford's family surprised him during his shift at the center. Chief Murray pinned Stanford's hospital lanyard with a star that he wore on his police uniform collar as chief.