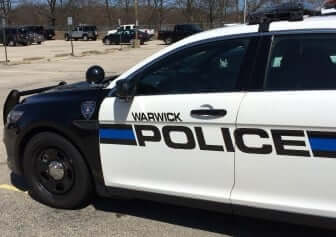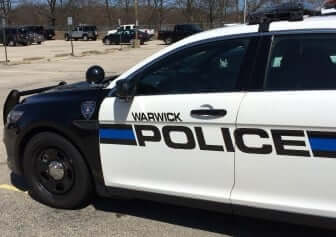 WARWICK, RI — Warwick Police stopped a blue 2015 Chevy Camaro shortly after it passed them at 104 mph on Rte. 95 north near exit 24 July 21 at 2:15 a.m., arresting the driver for reckless driving.
Officers Michael Bailey and Andrew Chretien were posted on Rte. 95 during a Rhode Island Police Teaming for Impaired Driving Enforcement (RIPTIDE) DUI patrol when the car sped past their location. They saw the car's tires were over the fog lane of the far left lane, then saw it swerve right over the dashed white line on the right, and pursued.
"It took us approximately two miles to catch up to the vehicle," according to Chretien's report.
The Camaro switched into the center lane without a blinker, passing other cars at high speed, then abruptly began to slow, then pulled over near Exit 27. The officers also stopped, exited their cruiser and approached the driver, identifying him as Nestor Jaya Tello, 31, of 233 Hartwell St., Apt. 2, Fall River, MA.
Chretien reported Jaya Tello had bloodshot eyes. The driver indicated he could only speak Spanish, and a short time later, a RI State Trooper arrived to translate their conversation. The trooper also conducted sobriety tests on Jaya Tello, determining that he was not impaired, according to Chretien's report.
Bailey and Chretien arrested Jaya Tello, charging him with Reckless Driving, 1st Offense, and citing him for speeding, lane violations and failing to use a signal.
Jaya Tello was transported to Warwick Police Headquarters, 99 Veterans Memorial Drive, processed, and released. His car was towed from the highway by Ronnie's Towing.
Jaya Tello was scheduled for a pretrial conference on the charges in Third District Court on Sept. 19.