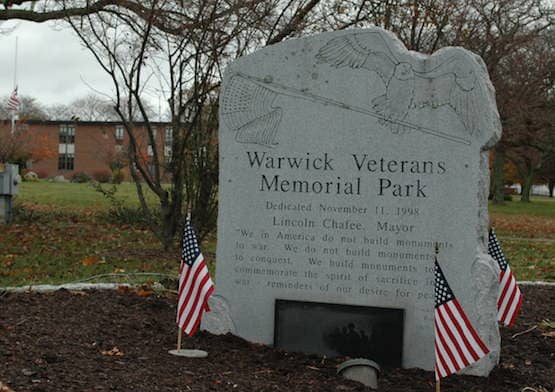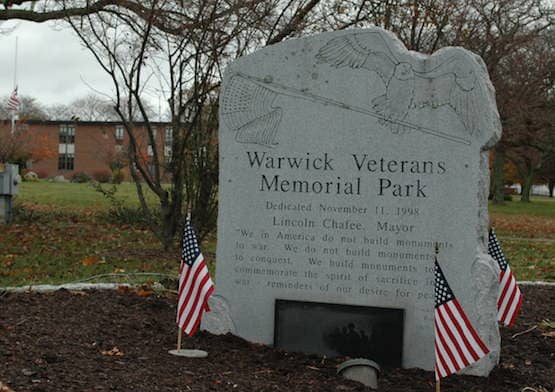 Thank you, veterans, for serving the United States and protecting it from all threats, foreign and domestic.
Thank you, too, for putting your lives on the line to protect America's freedoms and liberties, including the will of the people communicated overwhelmingly in the popular vote last week, and also overwhelmingly in the Electoral College, which will honor the peoples' will and confirm Joseph R. Biden as our next president.
You have taken oaths to protect our will and our voice. Thank you for doing so with honor.
Wednesday, Rhode Islanders and the nation celebrated the service and sacrifice of America's military veterans protecting the republic from all threats as their "true faith and allegiance" to America faces a unique, unprecedented test.
This is the election that neither impeached President Trump nor his Vice President Mike Pence would commit to accepting, whether informally or by agreeing to a peaceful transfer of power during the presidential debates this year.
They weaseled their ways past direct questions about whether they would graciously accept the decision of the American people — the sacred right to have their votes counted and honored that our current service members and veterans have sworn to uphold and protect.
There is no doubt of the outcome of the election; indeed, Trump's lawyers have been overwhelmingly laughed out of the courts for their ridiculous challenges to the election's outcomes and procedures. But they persist in unfaithful challenges, and the president is not content to just throw his tantrums court.
Days ago, Trump fired Defense Secretary Mark Esper, who publicly opposed Trump over using United States troops to quell domestic unrest this summer.
Trump followed that up with lame duck appointments of his loyalists to positions in the Pentagon, raising alarm among American military officials about both the security risk that those changes pose during the transition between administrations and also the motivation of the president who, after failing to commit to the peaceful transfer of power, is now rage-tweeting about his election loss in bad sportsmanship unfit for little league players, let alone presidents.
Trump's Secretary of State Mike Pompeo did little to reassure the public when he told reporters, "There will be a smooth transition to a second Trump administration," according to CNN.
Trump has the support of other Republican officials and Senators as his tantrums and ungracious acts endanger national security. The White House has ordered agencies to withhold cooperation, briefings and office space offered freely to previous incoming administrations. General Services Administrator Emily Murphy has refused to sign paperwork that will give the Biden Administration the funding and access to conduct the transition smoothly.
These officials no longer serve the American people. They serve themselves. Their oaths of office, if they ever truly understood them, are no more than fancy words, a version of "abracadabra" recited to get power.
If our own respect for the sacrifice and service of veterans and current service members is to have any meaning, we have to speak against these enablers who mouth the words of our ideals while subverting America itself.
America needs all its citizens, veterans and civilians, to speak out and oppose these people who pretend to serve us but only serve themselves. Republicans, regardless of their home state, must let their party's leaders know their faithless acts are unacceptable.
We have not all sworn oaths to protect America, but our duty to oppose its enemies abroad, or at home, is clear.
Our veterans deserve no less for their sacrifice.