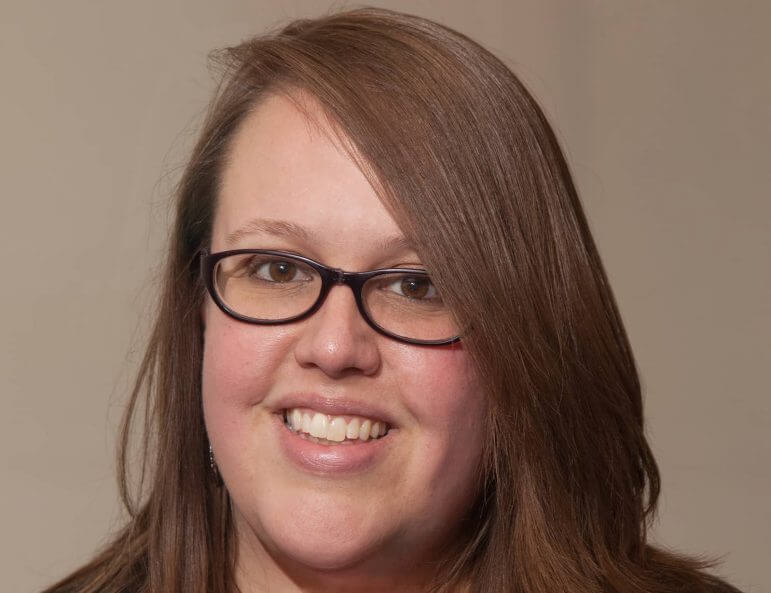 WARWICK, RI — Jenn White's first job was junior counselor at the Boys & Girls Clubs of Warwick, so her new gig as director of the arts-based programs at the future Cooper Building branch, catering to middle school students, seems a perfect homecoming for the Warwick native.
Eleanor Acton, Devlopment Director for the Boys & Girls Clubs of Warwick, said she and the rest of the staff thought so too.
"She's great. She's perfect for it. We're very excited," Acton said.
White started volunteering at the organization when she was 15, helping at the center once a week. "Within a month I was going there every day after school," White said.
White started working there when she turned 16, hired by Associate Executive Director Karin Kavanaugh as a junior counselor. In her senior year of high school, her work earned her the organization's Youth of the Year award, and she was also named Rhode Island Youth of the Year.
"The Boys & Girls Clubs of Warwick is life changing, which is why I felt compelled to return to the Club," White said. "When I first volunteered, I wasn't even sure I liked kids. Then I discovered that I not only enjoyed working with them, but I was particularly good at helping middle schoolers navigate through a time of life that is often difficult."
She later spent time at the organization's Art Center and Elementary Center, but had to leave during her senior year in college when her childhood psychology classes conflicted with her work schedule. She eventually moved to New York, but stayed in touch with her friends at the Boys & Girls Clubs of Warwick.
"I was still a big supporter of the organization even though I didn't work there anymore," White said.
White moved back to Rhode Island, to North Providence, in 2009, and worked at Connecting for Children and Families in Woonsocket until 2015, when she moved back to Warwick to be close to her parents and her sister, who was starting a new family. She worked as a program manager for Big Brothers Big Sisters of the Ocean State in Cranston for about two and a half years before learning of the position at the new facility, which will focus its programs on arts enrichment.
White, who has a passion for music, as a singer, guitar and piano player, felt her experience with the organization and love of the arts made the job a good move. "So it was the best of both worlds," White said.
The new branch at the Cooper Building, undergoing renovations now, is on schedule to open in September, Acton said.
"In addition to being teen-focused, this new venture is incredibly exciting because so many people find their passion in life when given opportunities to try out various creative skills. This club will ensure kids get the opportunities they want so they can discover new interests and develop talents that will enhance their lives forever."
"I'm very excited to have someone with passion and experience working with middle school students manage this unique operation," said BGCW executive director Lara D'Antuono. "Jen was an asset to our team, and is returning with more experience that will enable her to adeptly organize exceptional programming."
"There was something very nice about going back to where I started," White said.